About Our Dental Office – Gahanna, OH
Dentistry Like You've Never Experienced Before
When people think of visiting the dentist, they often picture a clinical, cold environment with an oral healthcare provider that they don't really feel comfortable voicing their concerns to. At Claybrooke Dental of Gahanna, we've changed everything about that picture. Our organic and airy space is relaxing and homey, and Drs. Buller & Odenweller go out of their way to let patients know that an open line of communication is always there if they need it. You can learn about a few more traits that make our dental office different below.
Our Philosophy
Dentistry Done
Differently

Been a while? Welcome back. No insurance? We're here to help. Scared of the dentist? We'll put your mind at ease. Our dental office is judgment-free, fear-free, and upsell-free, because your comfort, happiness, and health are far more important to us than sales commissions. So, sit back, relax, and say goodbye to one-size-fits-all lectures, unreadable invoices, and chaotic waiting rooms—our team is committed to personalized patient care

We're Serious
(About Not Taking
Ourselves Too Seriously)

We value good chairside manner as highly as great care, which is why our staff keeps things running smoothly and low-key to ensure that patients are comfortable. You won't catch us losing our cool in the dental office because we approach every situation as a team. This allows us to provide comprehensive, compassionate dentistry that will-- no joke intended-- leave you smiling.

A Preventive,
Holistic Approach

We may be dentists, but some of our most impactful work happens outside the mouth. The impact of oral issues on the body and mind is very real, which is why we arm our patients with the information they need to plan for the future. We believe in addressing problems proactively and using positive lifestyle changes to improve dental health. We are lifelong learners, educators, and providers of complete care.

Modern Dentistry,
Timeless Care

What brings us the most pride as dental professionals is being able to serve smiles to all generations. As a neighborhood dental office with local roots that run deep, we welcome children, parents, grandparents, and great-grandparents into our doors—all while providing customized care for every stage of life. We grow as you grow.

Calm, Relaxing
Dental Atmosphere

Our dental office is unique, warm, and welcoming. We have a vegetable garden outside that we tend to ourselves, and lots of plants and greenery around the dental office to create a natural-feeling and uplifting atmosphere. If you'd like to view our dental office, we welcome you to take our virtual tour so you know what to expect whenever you visit us.

A Dental Home
For Your Entire Family

With years of experience and a dedication to advanced education, our team of dentists is able to provide comprehensive care for patients of all ages, from children to grandparents. Whether you're looking to replace a missing tooth or your child experienced a dental emergency, we can make getting the care you need streamlined, efficient, and simple.

5 Decades of Quality Dental Care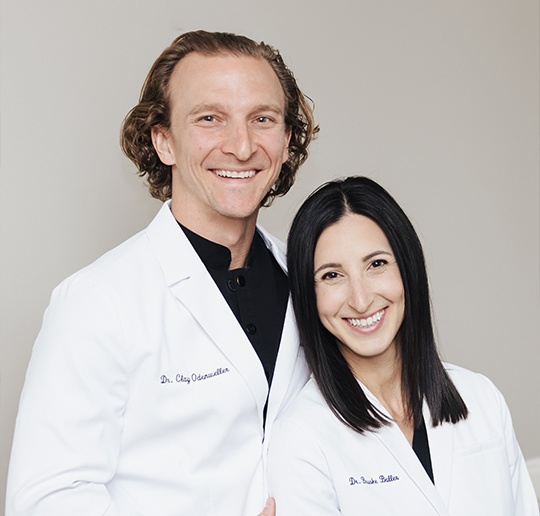 Our dental office was established in 1968 and has served Gahanna's families for over 50 years! Drs. Brooke Buller and Clayton Odenweller strive to continue this legacy, providing exceptional and compassionate care to people of Gahanna and beyond. Today, you may know our dental office as Claybrooke Dental of Gahanna, but it still embodies our original principles of care.