Restorative Dentistry – Gahanna, OH
Natural-Looking, Long-Lasting Restorations
We don't like to brag, but we're great at fixing even the most damaged teeth. Dr. Odenweller and Dr. Brooke Buller enjoy helping people get their smiles back, even if they thought they were long gone. Whether your teeth have been damaged by an accident or decay, we can repair them without issue. You can learn more about all of our options for restorative dentistry in Gahanna, OH below, and be sure to contact our dental office today so we can start rebuilding your smile.
Why Choose Claybrooke Dental of Gahanna for Restorative Dentistry?
We See Patients of All Ages
Friendly & Understanding Dental Team
We Accept Dental Insurance
Tooth-Colored Fillings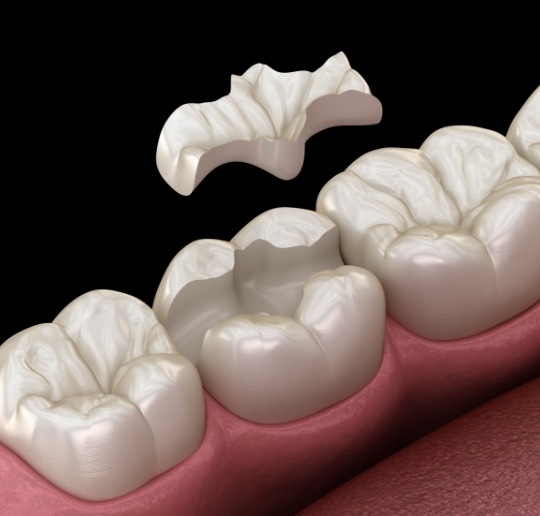 Say goodbye to your old, dark metal fillings! Tooth-colored fillings are how we fix slightly damaged and decayed teeth without leaving your smile packed with unsightly gray lines.
As opposed to metal, tooth-colored fillings are made of a composite resin. One of the key things that makes them so special is that they can be shaded to perfectly match the natural color of your teeth. That means you'll be able to talk, laugh, and eat without worrying about people noticing your metal fillings. They also do a better job of restoring your teeth's strength. Traditional metal fillings do not actually bond to the enamel, so your dentist needed to create a pocket in your tooth for it to sit in, which meant they needed to remove more of its natural structure and weaken it. Tooth-colored fillings, however, bond directly to your teeth in a way that will not only make them look great, but last longer as well.
Learn More About Tooth-Colored Fillings
Dental Crowns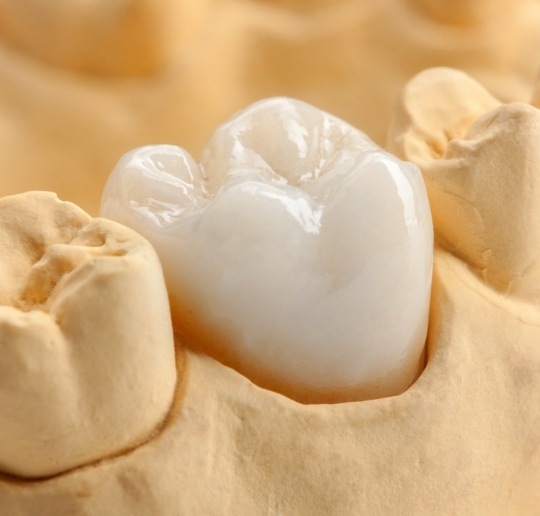 Dental crowns are cap-like structures that are placed over the biting surface of teeth that are damaged, have been treated, or have suffered from extensive decay. Once cemented over the tooth, they'll provide it with added protection and strength, allowing you to continue using it as you normally would without having to worry about discomfort or additional harm coming to it. You can learn more about these restorations by clicking on the link below.
Full Mouth Reconstruction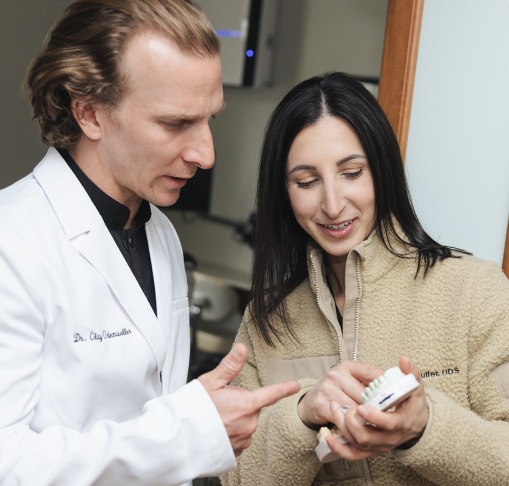 Have you been struggling with wear and tear on your smile over the years? Even if you have numerous weakened, damaged, or missing pearly whites, our team can offer the help you need. We provide full mouth reconstruction—a completely personalized treatment plan that involves multiple kinds of dental services to help you accomplish the healthy, beautiful, and confident smile you've always wanted. Read on to learn more about this treatment option or schedule your initial consultation today to see if this is an ideal solution for you!