Dental Implants — Gahanna, OH
Rebuild a Beautiful Smile with Dental Implants
It goes without saying, but missing teeth can be a real problem. An incomplete smile can make speaking awkward, limit your food choices, and cause you to avoid looking in the mirror. While we offer several quality restorative options to replace your missing teeth, the most reliable and long-lasting solution by far are dental implants in Gahanna. Dr. Clay Odenweller and Dr. Brooke Buller can help you get the "gold standard" in teeth replacement right here in our dental office. You will be amazed at what dental implants can do for you.
Why Choose Claybrooke Dental of Gahanna For Dental Implants?
Partnered with the Best Dental Labs & Oral Surgeons
Versatile Tooth Replacement Treatments
Organic-Feeling & Comfortable Dental Office
What Are Dental Implants?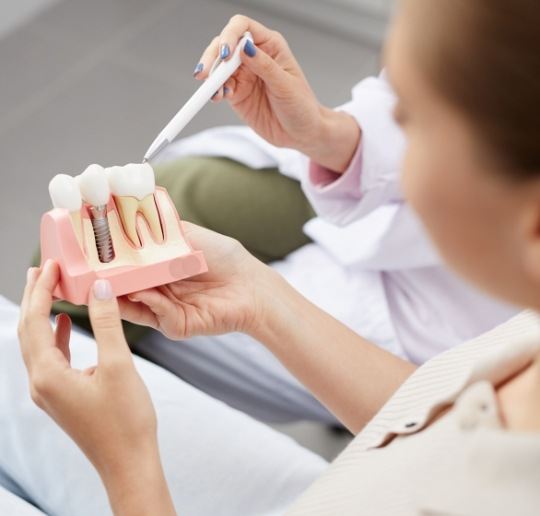 Dental implants themselves are small, titanium posts that are surgically placed below the gumline to anchor a prosthetic in the mouth. This way, the restoration won't have to rely on natural suction, adhesive, or existing teeth to stay securely in place. Due to their biocompatible abilities, they're also able to fuse with the jawbone through a process called osseointegration, which helps them provide the bone structure with the necessary support and blood flow to keep it from deteriorating.
The 4 Step Dental Implant Process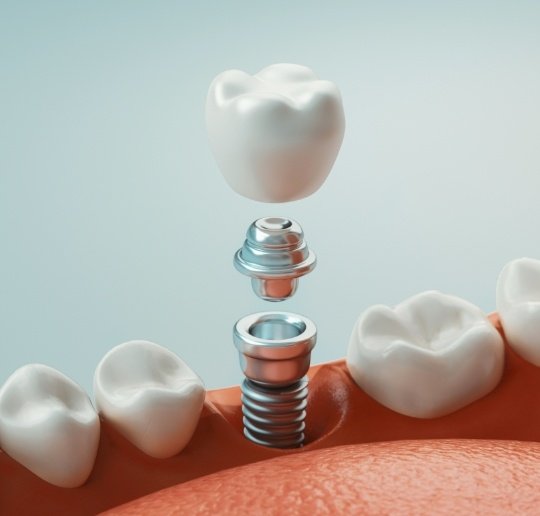 Initial Consultation. During the consultation, our dentists will examine your mouth and discuss your smile goals with you, helping you determine whether dental implants in Gahanna are right for you.
Dental Implant Surgery. We partner with local experts to place dental implants.
Osseointegration & Abutment Placement. Once the implants have fused with the jawbone, we'll be able to attach abutments to them, which are small, metal connector pieces that hold the restoration.
Attaching the Final Restoration. As soon as the final restoration is crafted in our laboratory, we'll attach it, completing your smile.
Benefits of Dental Implants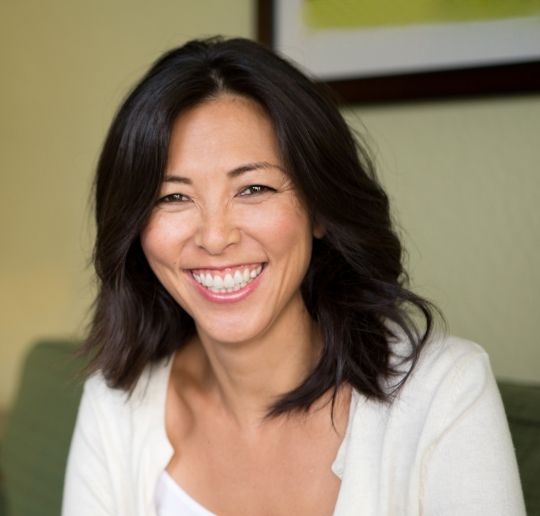 The reason dental implants are so special is because they replace the entire structure of your missing tooth. The new root will be a small titanium post that is surgically placed directly into your jawline. This not only provides an extremely solid base for your replacement teeth, but it also supports your jaw-like natural teeth. Because of this, there are several benefits of dental implants in Gahanna that you simply cannot get with other treatments, including:
Day-to-Day Benefits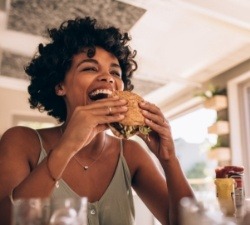 According to a 2015 survey, 56% of denture wearers felt their dentures held them back from living life to the fullest. Dental implants in Gahanna solve many of these problems by allowing you to:
Eat most foods – Traditional dentures only replenish about 25% of your original chewing strength, while dental implants can restore 70% or more. Their stable foundation in your jaw will allow you to chew your favorite foods with ease.
Speak easily – After a few years, conventional dentures tend to slip around in the mouth, causing lisps or whistling sounds. In contrast, dental implants remain firm in the jaw like natural teeth, letting you talk clearly and confidently.
Smile confidently – Your implant restorations are custom-made to resemble your natural teeth. That, coupled with the fact that your teeth won't slip or fall out, grants you the ability to show off those pearly whites with complete confidence.
Health Benefits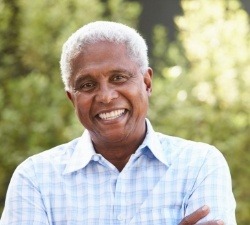 The advantages of dental implants extend beyond improving your everyday quality of life. They also provide significant health benefits, such as:
Jawbone preservation – Like natural teeth, dental implants stimulate the jawbone through biting and chewing. This keeps it strong enough to support your facial structures, preventing the sunken, wrinkled appearance that often occurs after tooth loss.
Protection for remaining teeth – After a tooth is lost, the surrounding teeth eventually drift in an attempt to fill in the gap. Dental implants keep your remaining teeth in their proper alignment. Plus, they don't require alteration of healthy natural tooth structure for support like dental bridges do.
Overall health benefits – Research has demonstrated a correlation between tooth loss and several health conditions, including heart disease and diabetes. Dental implants act just like real teeth, preventing these problems.
Long-Term Benefits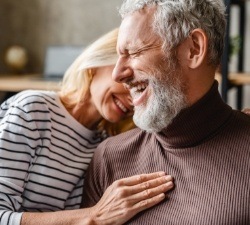 By investing in dental implants, you're making a wise decision in the long run. Here are some of their long-term benefits:
High success rate – Even after 10+ years, dental implants boast an impressive success rate of more than 95%.
Easy maintenance – For the most part, you can care for dental implants just like you would natural teeth – regular brushing, flossing, and checkups with your implant dentist in Gahanna.
Cost-effective solution – While dental bridges and dentures cost less at first, you'd end up spending more money over the years on frequent adjustments and replacements as well as special cleaning supplies and adhesives. Dental implants, on the other hand, are a one-time investment that will pay for themselves in the long run.
Who Dental Implants Can Help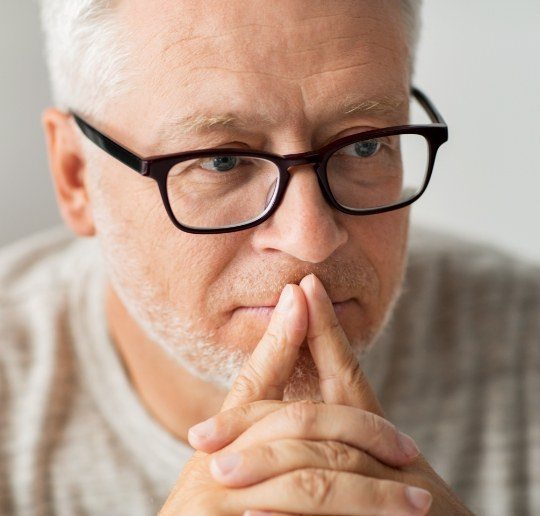 Once your new roots have been placed, your dentist in Gahanna can utilize a variety of restorations to give you back your smile depending on how many teeth you are replacing. Dental implants are a great option for most adults (both young and old), especially those who are frustrated with dentures.
Missing 1 Tooth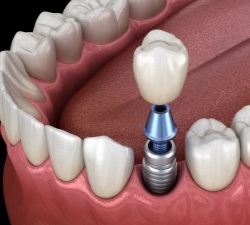 For a single tooth, we use something called an implant-retained crown, which will be entirely made of dental porcelain. The material is extremely durable and can be carefully crafted to mimic the appearance of a natural tooth.
Missing Multiple Teeth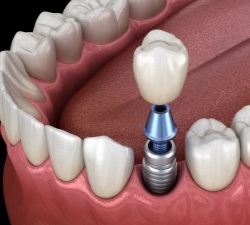 If you have a row of missing teeth, an implant-retained crown can be attached to a row of prosthetic teeth that sit on your gums. This is the ideal alternative to a fixed bridge. An implant-retained bridge has been shown to last twice as long as natural ones, and they do not require any of your remaining healthy teeth to be filed down to accommodate supporting crowns.
Missing All Teeth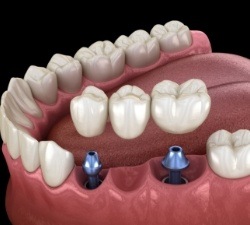 Dental implants can also be used to support a full denture. These implant dentures have all the cosmetic benefits of a traditional denture, as well as a few others that are not possible using suction or an adhesive. The arch is secured to your jawbone using implant posts, so you will never need to deal with slipping or irritation again. You will preserve your jaw's natural fullness while enjoying a stronger biting force.
Understanding the Cost of Dental Implants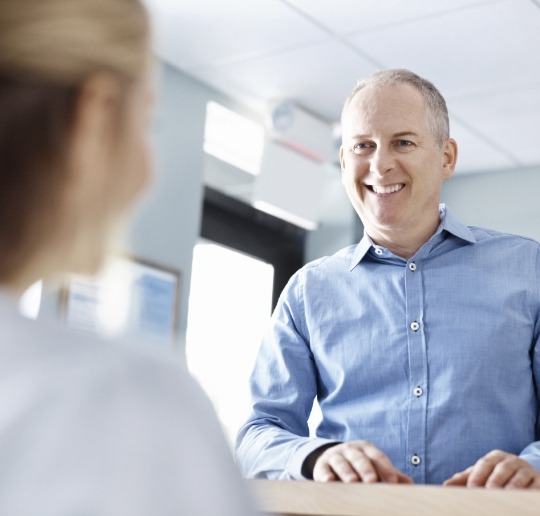 If you've lost one or more teeth over the years, you have more options than ever to rebuild your smile. You could choose a traditional prosthetic, like a bridge and crowns, or you can enjoy a close replica of your real tooth. A dental implant recreates the entire tooth structure, including the root. Although you're ready to discover their benefits for yourself, it's normal to be concerned about the cost of dental implants in Gahanna, OH. There's no need to worry. We will help you invest in your smile using affordable solutions.
Types of Dental Implants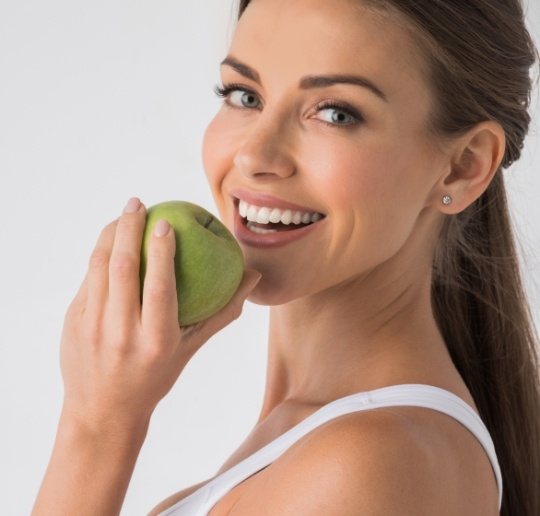 There is not a set cost for dental implants because there are various factors that influence the cost of your treatment plan, like the number of teeth you're replacing. You'll need to pay for each implant post, abutment, and restoration. As a result, you can expect it to cost more to replace several teeth than if you were to only need one treated. We'll provide you with an estimate during your consultation that's customized for your specific needs.
What are the Stages of Dental Implant Treatment?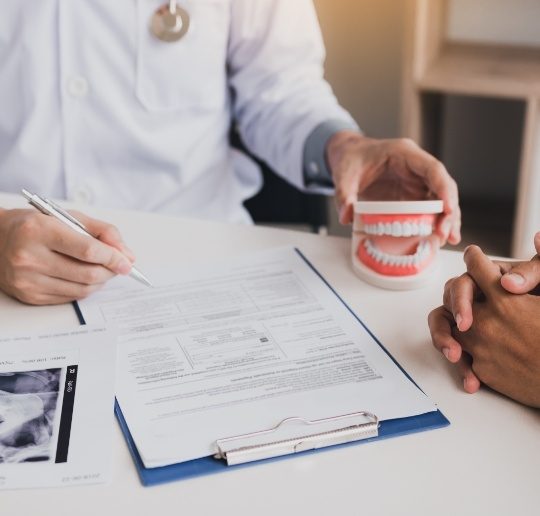 Besides the number of teeth that you're replacing, each stage of your treatment plan will affect the cost. This can make your new smile affordable because you'll have more time to pay since the entire amount isn't due upfront. Although every plan differs, most patients can expect their costs to include:
Consultation & Imaging: You'll need an initial consultation and a CT scan to ensure you're a candidate for dental implants.
Additional Procedures: Many patients need additional procedures before their placement surgery, like bone grafting or a sinus lift.
Sedation & Anesthesia: You'll need sedation or anesthesia during your placement surgery.
Placement Surgery: Titanium implant posts are surgically placed into your jawbone.
Abutments: Each implant post will need an abutment, which is a special fixture that connects your restoration.
Restorations: Your restorations are designed to match your real teeth for seamless results.
Are Dental Implants Worth the Investment?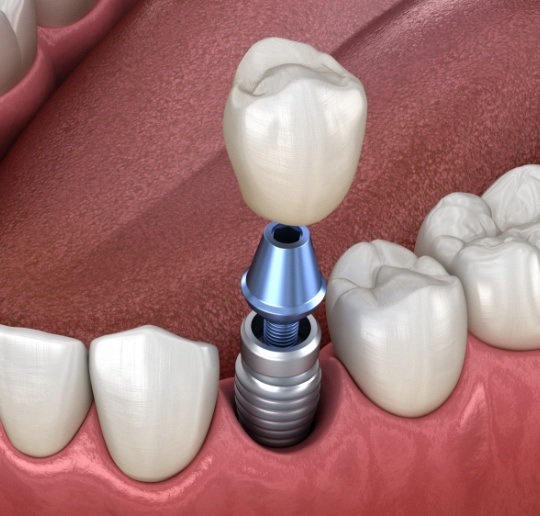 It's true, you'll pay more upfront for dental implants than traditional treatments, but they are more affordable long-term. By replacing the root of the tooth, it stimulates your jawbone, preserving its density. This protects any remaining teeth from drifting out of alignment, decreasing your overall oral health expenses.
Dental implants also have the potential to last for a lifetime with the right aftercare, like maintaining your oral hygiene at home. You'll never need to worry about paying to have them replaced to save even more money down the road.
Can I Use My Dental Insurance?
Many insurance policies will cover a portion of the cost after paying your annual deductible. We will work on your behalf with your insurance carrier to lower the amount you need to pay out-of-pocket. A member of our team will discuss how your benefits are being used and if you owe a remaining balance. We will take the time to explain your payment options, like using third-party financing.
Dental Implant Failure & Salvage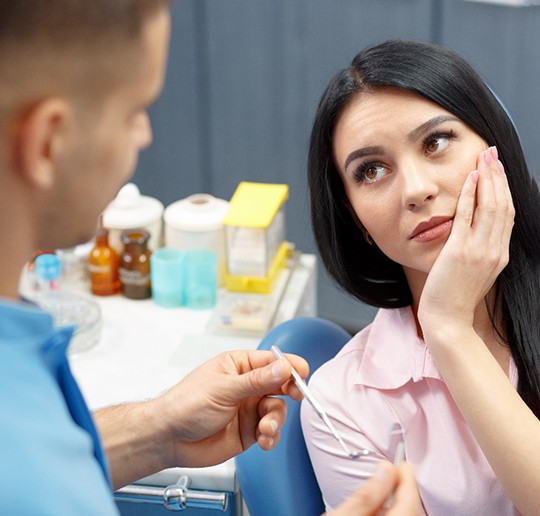 Dental implants have an impressive success rate of around 95% even decades after their placement. Unfortunately, there are rare cases where implant failure can occur, leaving you with increasing discomfort. While the majority of these situations tend to happen immediately after your surgery, you should still contact us at any point if you think there is something wrong with your newly rebuilt smile. We might be able to restore your grin with dental implant salvage treatment!
Learn More About Dental Implant Failure & Salvage
Dental Implant FAQs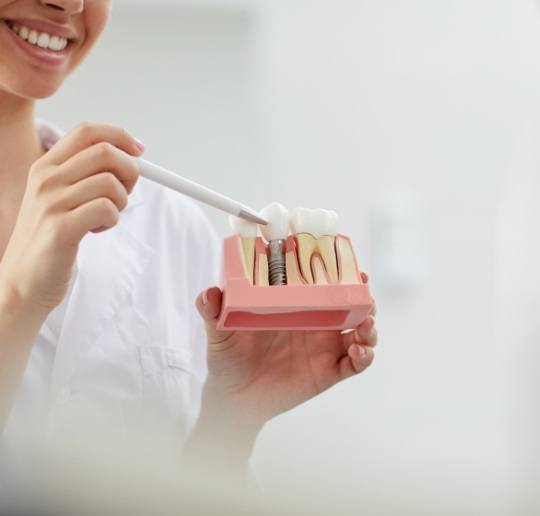 Do you have questions about your upcoming dental implant procedure? Are you interested in learning more about these unique and revolutionary tooth replacement restorations? No matter the reason, we want you to feel comfortable and confident about your decision to move forward with dental implants in Gahanna. This is why we've compiled a list of frequently asked questions for you to review prior to your initial consultation. If you have any additional questions, we encourage you to bring them with you to your appointment.
Are There Any Food Restrictions with Dental Implants?
Fortunately, there are very few, if any, food restrictions once you have your dental implants placed. Because your implants look and feel like regular teeth, you won't have to worry about them accidentally slipping or falling out; however, it is important to avoid hard, crunchy foods. The reason is that these particular items can crack, chip, or fracture a tooth, both natural and artificial.
Does It Hurt to Have Dental Implants Placed?
Just like any other type of surgical procedure, the placement of dental implants will require some anesthesia. This will enable you to relax and feel no pain whatsoever during the surgery. It will be necessary for one or more small incisions to be made in your gums in order to place the implants. Once you are at home healing, you can expect some soreness and swelling to occur; however, pain medication or over-the-counter products can help to reduce or alleviate some of the discomfort.
Is It Necessary to Have a Bone Graft or Sinus Lift?
Depending on the status of your jawbone density, you may or may not need a bone graft or sinus lift. It will be up to Dr. Todd, Dr. Odenweller, or Dr. Buller to determine if your bone is strong enough to withstand the pressure of a dental implant and its restoration. If not, depending on the location of the missing tooth, you will need to have bone minerals placed into the socket to allow the additional bone to grow and become durable. This process can take several months to heal prior to moving forward with your dental implant placement.
How Do I Care for My Dental Implants?
Taking care of your dental implants is an easy process. You will not need any special tools or products to keep them clean. In fact, all you need is your toothbrush, toothpaste, dental floss, and mouthwash. Maintaining good oral hygiene is imperative with dental implants. Although the implant and restoration cannot decay, the natural teeth surrounding it can. Should you develop tooth decay or gum disease, this can negatively impact your dental implants and cause them to fail.
How Long Do Dental Implants Last?
While the replacement tooth (teeth) can typically go as far as 20 years or more with proper care, your dental implants themselves will be able to last several decades to a lifetime! Of course, this will mostly be determined by your lifestyle, such as the diet you stick to and how well you take care of your oral and overall health. To make the most of your metal posts, you'll want to brush your teeth twice a day (or after every meal), floss at least once, and rinse regularly with mouthwash. Be sure to also visit our dental team so that we can address any developing issues that might be present. Refrain from munching on hard foods and try not to use your teeth as tools.
What Can Cause Dental Implants to Fail?
Although these cases aren't common, dental implants can typically fail due to two reasons: failed osseointegration and peri-implantitis. If your jawbone is unhealthy or you don't have a sufficient amount of tissue to heal over the metal post(s), it can lower the chances of successful treatment. Peri-implantitis—a form of gum disease—can develop due to poor oral hygiene and cause damage to both the gums and bones supporting your implant. There are various other reasons this treatment can fail, so you'll want to speak with your dentist on ways to minimize your risks.
Are Dental Implants Safe?
When placed by a trained professional, and if you have good oral and overall health, dental implants are an incredibly successful and safe treatment. Even if you have low jawbone density that might risk failure, your dental team will do everything they can to address the issue with additional procedures, such as bone grafting. Should you have conditions that could cause complications during surgery or recovery, such as diabetes or cancer, you'll be able to discuss it with your dentist to determine the best and safest way forward for restoring your smile.
Can I Get Dental Implants If I Smoke?
Those who smoke or chew tobacco typically have a higher rate of unsuccessful dental implants. Not only does using these products increase the risk of dry mouth, but it can also delay your healing process and disrupt osseointegration. Smoking may also lead to dry socket—a painful condition where the blood clot forming over the implant site is dislodged. While this might be a good opportunity to quit this habit altogether, you should hold off at least two weeks before your surgery and wait two to three months afterward.
Can I Get Dental Implants If I'm Diabetic?
As long as you have your diabetes under control, you should be able to get dental implants successfully. If your condition is left unchecked or you have constant high blood sugar, this can slow your recovery and make it more difficult for your metal posts to bond with your jawbone. For this reason, you'll want to consult both your dentist and your primary care physician, that way they can work together to rebuild your strong and healthy smile.