Meet Your Friendly Dental Team – Gahanna, OH
Get to Know the Friendly Faces Around Our Dental Office
Our team is what really makes our dental office special. They're friendly, approachable, and their ultimate dream is to make our dental office similar to "Cheers." We don't like working in a stuffy, sterile environment as much as you don't like coming to one. Of course, just because they're fun doesn't mean they aren't a truly dedicated team of professionals. They'll be there during your entire visit with a warm smile to make sure you have everything you need before, during, and after your appointment.
Abbey
Business Manager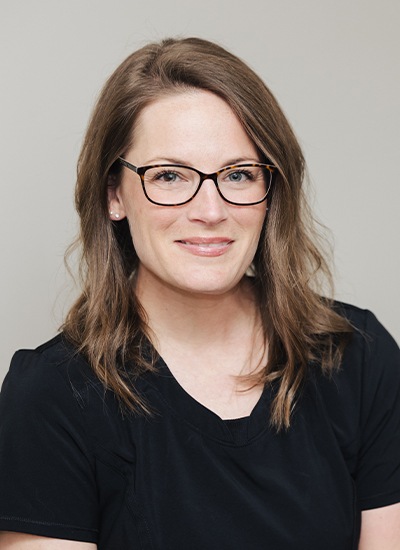 Abbey is originally from Gahanna, OH, and she has been an essential member of our team for over five years. One of the things she loves most about her job is being able to help patients get the essential dental care they deserve, many of which feel like family. Another part she appreciates is the amazing team she gets to work alongside. All in all, it's the genuine relationships she gets to build with both the staff and patients that truly makes her feel fulfilled and at home!
Whenever she isn't at the office, Abbey is likely with her high school sweetheart husband, Stephen, and their two sons, Gavin and Brady. They also have multiple pets, including three dogs named Chewy, Mia, and Nova, and a ferret called Zippy. Together, they enjoy fishing, cooking, listening to music, watching movies, playing all types of sports, and watching her youngest child play soccer. In her free time, she enjoys arts and crafts as well as learning new things like how to weld—mainly to build her son a go-kart!
Lindsay
Treatment Coordinator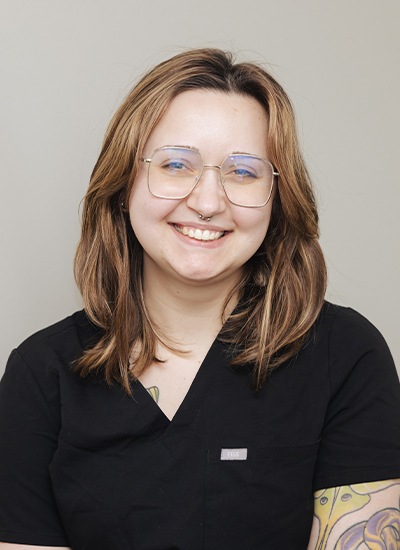 Lindsay attended Kent State University for her education, and she's still learning lots of new things through her position here at Claybrooke Dental! Before her current role, she was a surgical assistant at the Ohio State University Veterinary Medical Center. Originally from Columbus, OH, most of her small family still lives there. Some of her favorite hobbies in her spare time include going to concerts, playing video games, and hanging out with her dog.
Bailey
Dental Assistant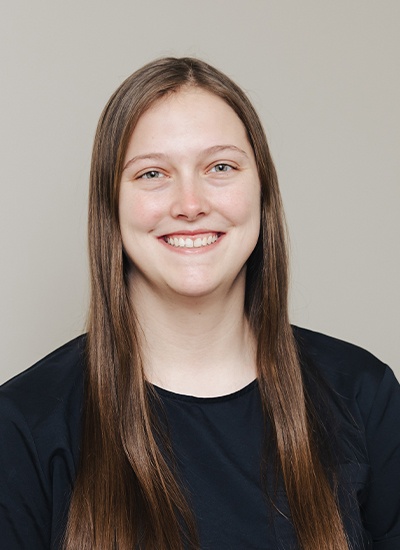 Bailey studied assisting at the Columbus Academy of Dental Assisting. She does a great job of supporting everyone in our dental office by keeping the day flowing smoothly! She really enjoys learning more and more about this field through her position. Outside of working hours, Bailey spends quality time with her siblings, her parents, her dog, and her cat. She's especially close with her cousin, and they do everything from lazing around to riding scooters at Short North. Some other favorite hobbies include playing basketball, taking the dog for a walk, journaling at coffee shops, and playing Animal Crossing.
Heather
Dental Assistant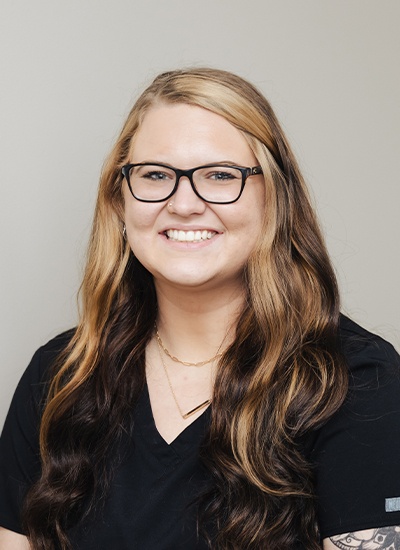 Heather has been with us for about a year and has already demonstrated her passion for dentistry. Since earning her degree from the Columbus Academy of Dental Assisting, she's dedicated the last two years to the field. Her education even includes Radiology and Basic Live Safety (BLS) certifications. As such, she's equipped to help our patients feel beautiful and welcomed. Still, Heather also brings passion to her home life. Besides spending time with her son, she enjoys hiking, traveling, swimming, and hanging out with friends. When she gets the chance, she'll even collect interesting plants.
Kylie
Dental Assistant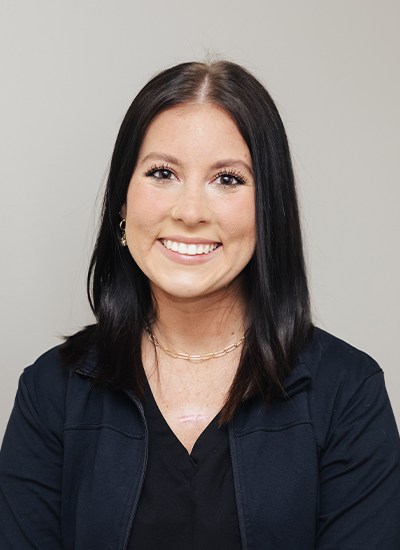 Kylie is still new to our office, but her excellent work is plain to see. Thanks to her time with the First Impressions Dental Assisting Program, she does a great job as a dental assistant. She also loves learning new things in the field and being part of an encouraging team environment. As for life outside work, Kylie is passionate about reading, coffee shops, cute local stores, and travelling. That last hobby, especially, is something she values – there are still a few places on her bucket list she wants to visit!
Anne
Registered Dental Hygienist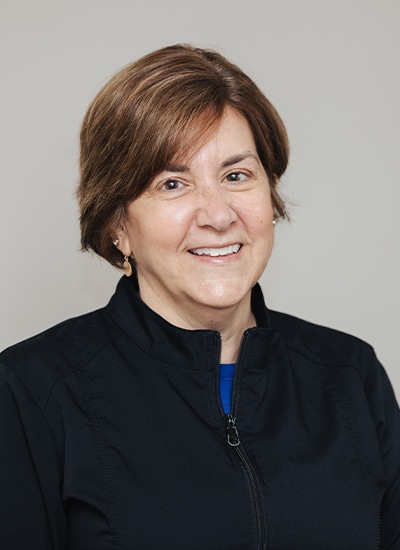 Although Anne only joined our team a few years ago, she has over three full decades of experience in the field of dentistry! She is originally from Columbus, OH, and she completed her studies at Ohio State University. All these years later, her favorite part of her job is still meeting new people every day and helping them be healthy. She and her husband of 32 years have three wonderful children together. In her free time, you'll probably find her walking, hiking, and bicycling.
Avery
Registered Dental Hygienist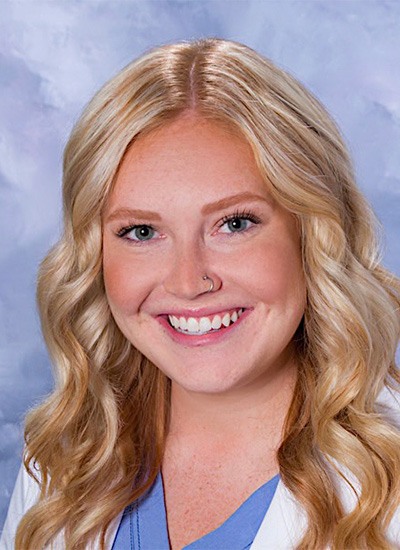 Originally from Zanesville, OH, Avery loves being part of a team that helps people understand the significance of oral hygiene and how best to maintain their beautiful and confident smiles. She started by studying at West Liberty University, earning her Bachelor in Dental Hygiene. She also received her license in local anesthesia and certification in nitrous oxide. To this day, she remains passionate about her work and learning more every day. At home, Avery loves spending time with her family as well as enjoying outdoor activities and attending concerts when she has the chance.
Kenzie, Office Mascot & Honorary Team Member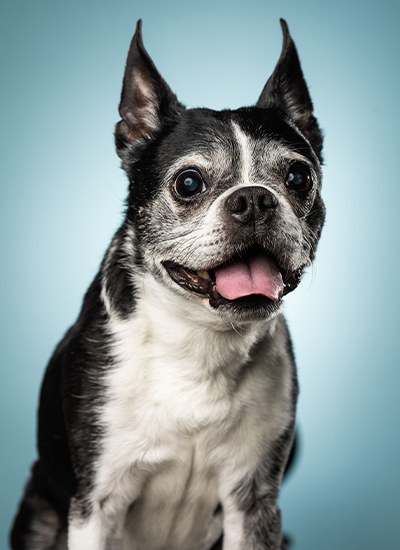 Kenzie has been with Dr. Clay and Dr. Buller since they were in dental school together, so they like to say that she practically attended The Ohio State University College of Dentistry just like them! A retired professional squirrel chaser, she now spends her days snoozing, eating (she loves cleaning the kitchen after pizza day), and exploring the river and woods near her home (lots of smells). She lives just half a mile from her favorite park and knows the way there by heart. Usually, her biggest decision each day comes down to choosing between two big, comfy beds to sleep in.