Sedation Dentistry – Gahanna, OH
Helping Patients Feel Comfortable in the Treatment Chair
Dental anxiety impacts countless adults across the globe, keeping them from accessing important preventive dental care and treatments they need to keep their smile intact and healthy. Our team wants each of our anxious and fearful patients to feel at-ease when they visit us, but we realize that's easier said than done for many patients, which is why we offer sedation dentistry in Gahanna, OH. With nitrous oxide, oral conscious, and IV sedation, we can help settle your mind, allowing you to have a more enjoyable experience.
Why Choose Claybrooke Dental of Gahanna for Sedation Dentistry?
Fast-Acting Nitrous Oxide Sedation
Experienced Dental Team
Understanding & Friendly Dentists
Nitrous Oxide Dental Sedation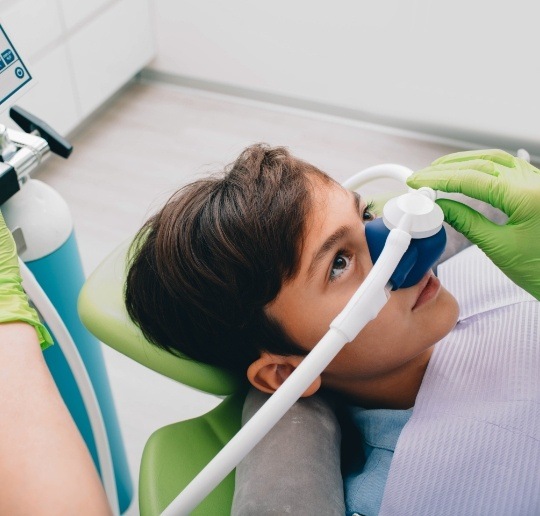 Nitrous oxide sedation is administered as soon as you get comfortable in the treatment chair, before your procedure. We'll place a small mask over your nose that will allow you to breathe in a colorless, odorless gas. Within a couple of minutes, you'll feel a calming wave of euphoria wash over you. Once we complete the treatment, we'll remove the mask, and just as fast as the effects took place, they'll dissipate. After treatment, patients are able to carry on with the rest of their day as they normally would.
Oral Conscious Dental Sedation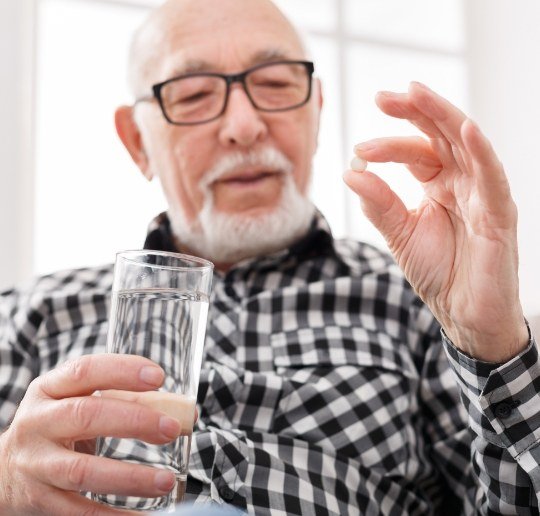 Before your appointment, we'll provide you with a single pill to take if you opt for oral conscious sedation. By the time you arrive to our dental office, you'll feel more relaxed, and we'll be able to quickly and efficiently treat any lingering oral health issues. The effects of oral conscious sedation can linger for hours after your appointment, so you'll need to be prepared to have a trusted friend or family member drop you off and pick you up from our dental office.
IV Dental Sedation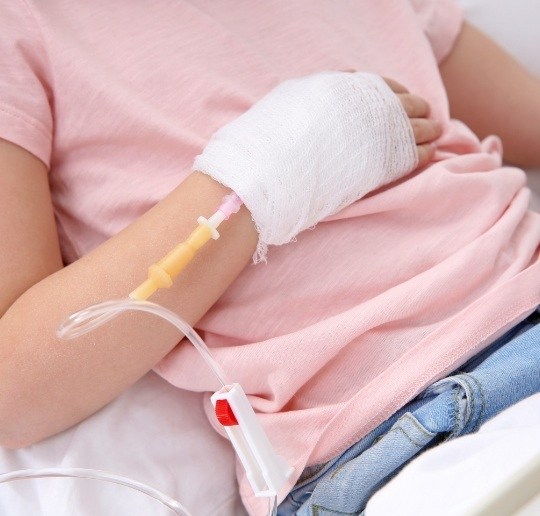 For patients who are undergoing in-depth procedures or who have severe dental anxiety, we also offer IV sedation. This is when we'll administer the sedation medication directly into your bloodstream, causing you to immediately feel like you're asleep and at-ease. Many patients who undergo IV sedation don't remember a thing about their appointment, which can be a huge benefit for patients.