Cosmetic Dentistry – Gahanna, OH
Make Your Smile Truly Shine with Cosmetic Dentistry in Gahanna
We know that the appearance of your teeth is just as important to you as their health. Your smile really tells people a lot about you, and it can go a long way in making that all important first impression. If your smile needs just a little boost to make you truly feel confident, Dr. Clayton Odenweller, and Dr. Brooke Buller can help. We take a different approach to cosmetic dentistry than most other dental offices. Rather than giving everyone a sterling white celebrity smile, we focus on making you the best version of yourself. The results look more natural, and you'll love what you see in the mirror every day. If you're ready to get a smile that can truly turn heads, be sure to contact our dental office today for cosmetic dentistry in Gahanna, OH.
Why Choose Claybrooke Dental of Gahanna for Cosmetic Dentistry?
Lifelike, Customized Porcelain Veneers
Virtual Smile Design Technology
Experienced Team of Dentists
Porcelain Veneers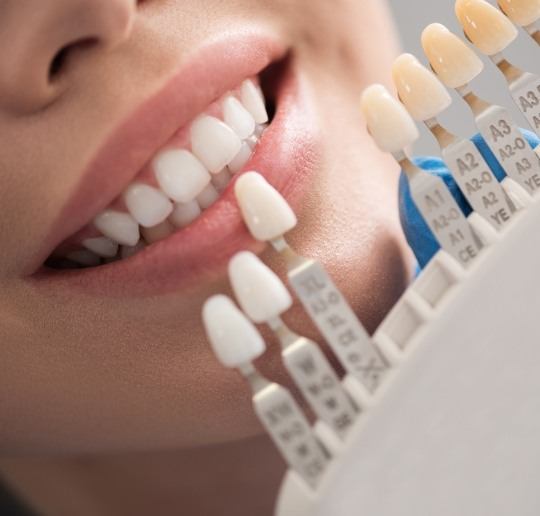 Porcelain veneers are a popular cosmetic treatment that can address a wide range of dental imperfections. Patients with chipped, cracked, or stained teeth can dramatically transform their smile, sometimes in as little as two visits to our dental office. Whether you want to fix a single tooth or rejuvenate a whole row of teeth, porcelain veneers may be the right solution for you.
Metal-Free Dental Restorations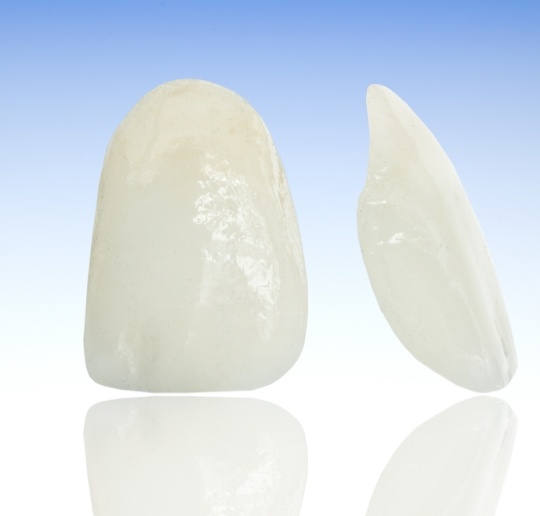 Do you have an outdated crown or filling that's made of a shiny metal that sticks out whenever you smile or speak? It's time to get it replaced! At Claybrooke Dental of Gahanna, our team uses high-quality, natural-looking materials to craft restorations from. Not only are they safe for your gums and don't cause unwanted side-effects like dental sensitivity and tooth discoloration, but they're able to flawlessly blend in with your natural teeth.
Cosmetic Dental Bonding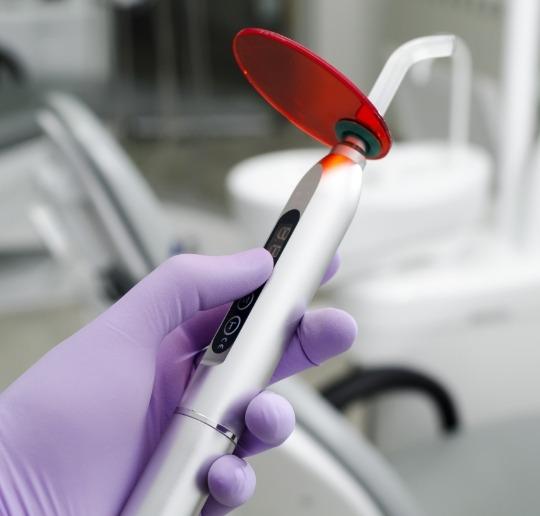 It's amazing how just a small chip or crack in your teeth can throw your entire smile off. Thankfully, we have a quick and easy way to fix these minor flaws. It's called direct bonding, and it enables us to literally sculpt your teeth into the perfect shape, size, and color. We'll apply a putty-like composite resin to your tooth, mold it until you are satisfied with the look, and then quickly harden it with a curing light. The treatment is fast, effective, and it can easily last for 10 years with routine brushing and flossing.
Teeth Whitening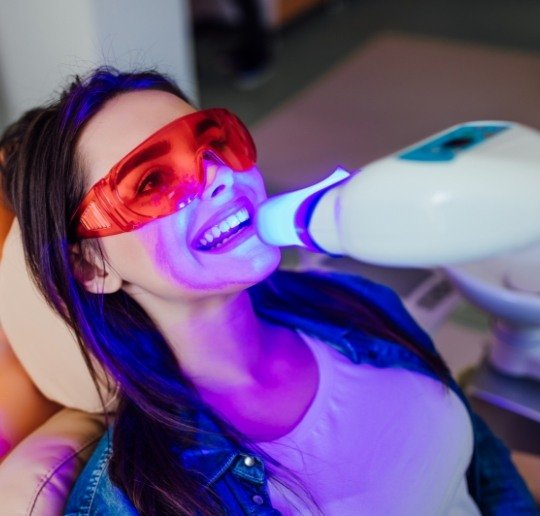 Are you ready to part with stubborn stains and unsightly discoloration? We can help you achieve the bright, beautiful smile you deserve! Depending on your unique dental needs and smile goals, we have three teeth whitening treatment options to pick from. The first is an in-office treatment, which uses a laser to safely and effectively whiten your teeth. Plus, there are two take-home options that blow any generic store-bought kit out of the water. Either way, you can have peace of mind you will love the results!
Virtual Smile Design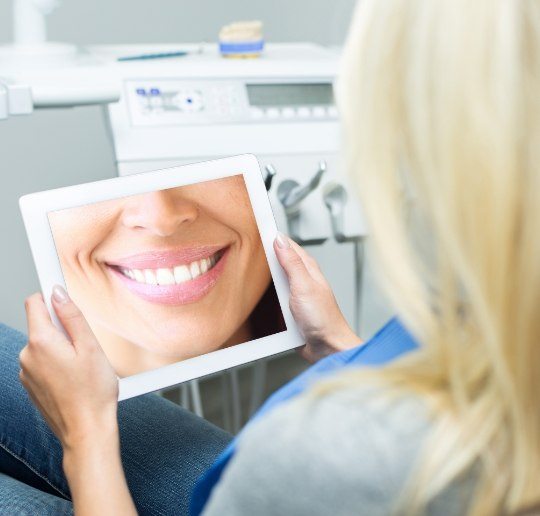 If the one thing that's holding you back from investing in your smile by receiving cosmetic dentistry is that you won't be able to see the results until after they're permanent, we've got just the solution for you! Our virtual smile design software allows us to create and manipulated a digital blueprint of your mouth, allowing us to show you what your smile will look like before your treatment, as well as after. That way, there's no guessing or gambling involved in investing in cosmetic treatment!