Dental Crowns & Bridges – Gahanna, OH
Rebuild a Tooth and Restore Your Smile
Broken or missing teeth are never a reason to smile. Whether you're dealing with a cracked tooth or one that's missing, you need rejuvenating care that deals appropriately with your dental damage. Dr. Clayton Odenweller and Dr. Brooke Buller offer quality custom crafted dental crowns in Gahanna and bridges to eliminate decay or replace lost structure. And thanks to the all-ceramic options that are available, your new prosthetic will blend seamlessly with adjacent teeth in order to maintain your gorgeous appearance.
Why Choose Claybrooke Dental of Gahanna for Dental Crowns & Bridges?
High-Quality Dental Materials Used
We Accept Dental Insurance
Friendly & Judgement-Free Dentistry
What is a Dental Crown?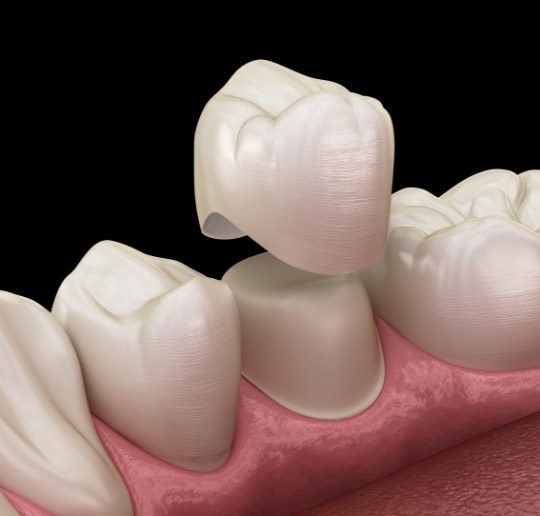 As you may have already guessed, a crown and bridge consists of two elements. Together, these two create an excellent tooth replacement. However, a dental crown can also be used independently in order to restore a damaged tooth.
You may have heard a dental crown referred to as a cap. Regardless of the name, they are often the perfect solution when tooth decay is too extensive to be repaired with a filling or when a penetrating crack or fracture threatens the integrity of a tooth. In addition, crowns are used to protect a tooth that has had a root canal, to rebuild a tooth that is abnormally worn or to improve the appearance of one that is misshaped.
What is a Dental Bridge?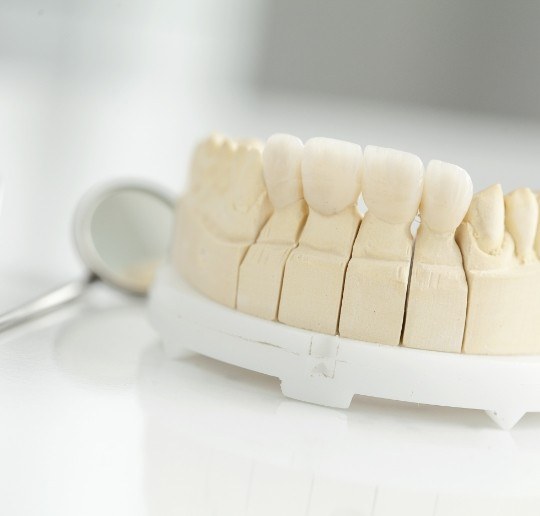 True to its name, a dental bridge spans the gap left after tooth loss. A bridge is designed to complete your smile and restore functionality so you can chew a variety of foods. Treating tooth loss helps to secure the overall health of your mouth. Just one missing tooth can lead to a number of other dental health problems. For these reasons and more, a dental bridge serves both a cosmetic and restorative purpose.
The Process of Getting a Dental Crown or Bridge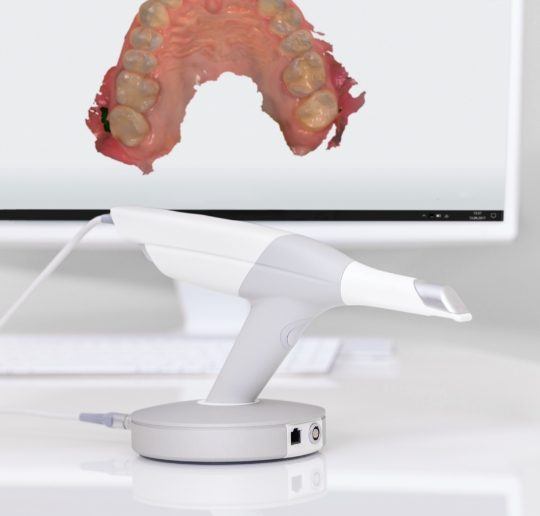 Placing a dental crown or bridge typically requires scheduling two appointments. At your first visit, the tooth or teeth that will have crowns are prepared.
If there is a cavity, the decayed portion of the tooth is removed. Next, the tooth is reshaped to accommodate the crown(s). Portions of the chewing surface as well as the sides are filed away to make room for the crown to fit. A temporary crown or bridge is attached until the permanent crown arrives from our dental lab. Then, at the second appointment, your custom-made crown or bridge is cemented to the prepared teeth.
Caring for Your Crown or Bridge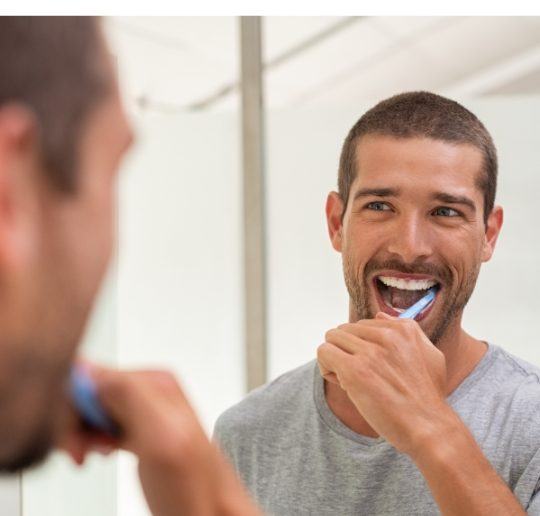 Proper care and maintenance of a crown and bridge is a lot like caring for your natural teeth. Be sure to brush with fluoride toothpaste at least twice a day, and floss between the prosthetic and adjacent teeth. A floss threader will make it easier to floss underneath the bridge where plaque and food particles can accumulate.
Finally, don't forget to schedule dental checkups every six months, so we can examine your teeth and check the integrity of your crown and bridge.