Teeth Whitening – Gahanna, OH
Lift Discoloration and Stubborn Stains with Ease
There is nothing quite like a cup of coffee to start your morning or a glass of wine to wind down at the end of a long day. Unfortunately, daily habits like these can cause your once bright teeth to take on a yellow, dull color, making smiling confidently virtually impossible. Fortunately, that's where teeth whitening in Gahanna, OH comes in! With your unique dental needs and smile goals in mind, our team will use this cosmetic dentistry treatment to lift discoloration and stubborn stains with ease. Keep reading to learn more about this smile-transforming solution or schedule your appointment here.
Why Choose Claybrooke Dental of Gahanna for Teeth Whitening?
Professional Take-Home Teeth Whitening Kits
Affordable Smile Enhancement Treatments
Organic & Bright Dental Office
Teeth Whitening Options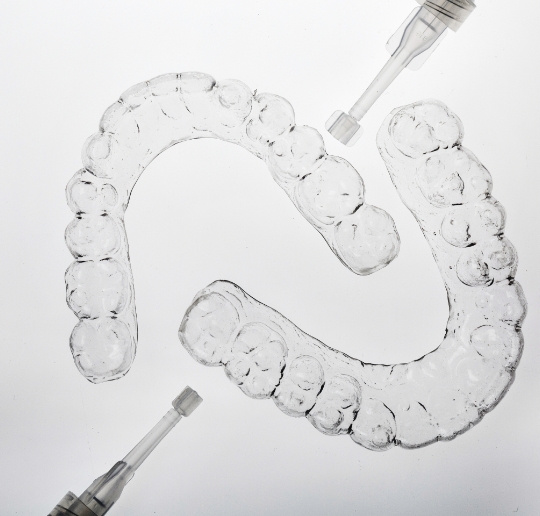 At Claybrooke Dental of Gahanna, our cosmetic dentists offer not one, not two, but three teeth whitening options! To start, we have in-office treatments that use a safe, extremely effective laser to brighten the shade of your teeth significantly in as little as one visit. At the end of your appointment, you will be given a set of custom trays, which you will use to back up what we did at our dental office. If you would prefer to achieve your dream smile from the comfort of your own home, then we can provide you with a set of custom or stock trays. Although each of these options is unique, they have one important thing in common: you can rely on them to completely transform and brighten your smile.
Who is a Candidate for Teeth Whitening?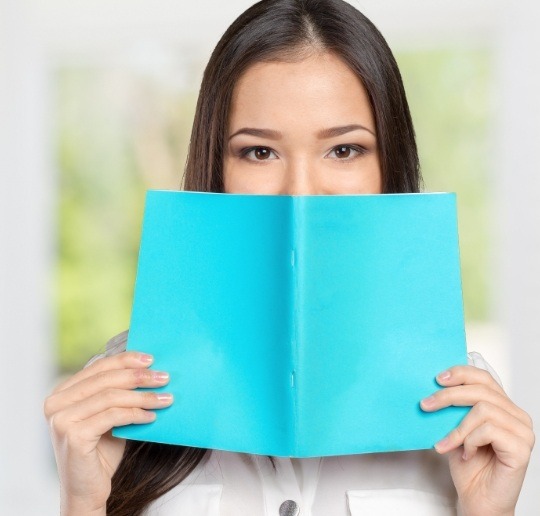 If you look in the mirror or see yourself in a picture and your eyes immediately go to the imperfections in your smile, then you may be a candidate for teeth whitening! The best way to find out for certain is to schedule an initial consultation with our cosmetic dentist in Gahanna. This visit allows us to sit down with you and hear more about your dream smile. From there, we can conduct an exam to ensure your oral health is in good condition. If it is, then we will take the next step toward beginning your teeth whitening treatment. If it isn't, then we will administer the appropriate restorative care beforehand.
What are the Benefits of Professional Teeth Whitening?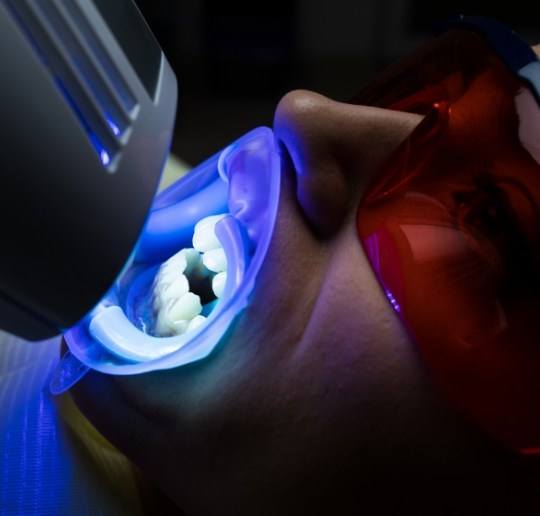 Opting for a teeth whitening treatment comes with a number of benefits, including:
Safe, tested products that deliver reliable results.
Custom treatment plans designed for your unique smile goals.
Improved confidence.
More youthful appearance.
Boosted success in professional settings.
Can improve your oral health.
Understanding the Cost of Teeth Whitening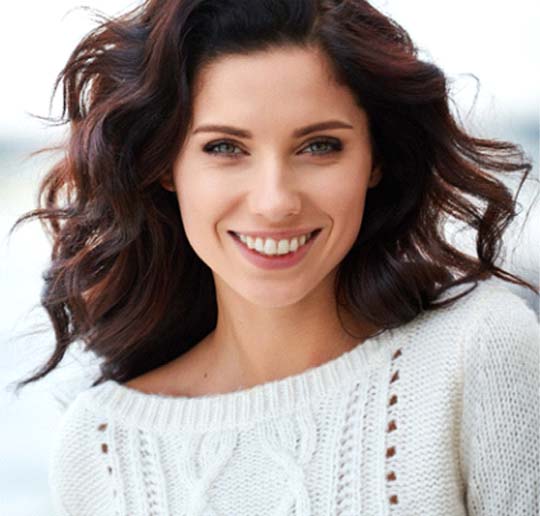 Are you interested in an easy and affordable way to improve your smile? If so, then teeth whitening might be the right solution for you. Our team can provide several options that can effectively remove stubborn stains or discoloration much quicker than store-bought products! However, it's natural for you to have questions about the overall price of the treatment before committing to it. Since we want you to feel comfortable about your decision, here's what you should know about the cost of teeth whitening in Gahanna. Read on or speak with our staff directly if you wish to learn more today!
Factors That Affect the Cost of Teeth Whitening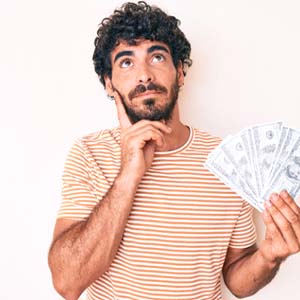 While teeth whitening typically has a general price, several factors can influence how many treatments you'll require until you achieve your smile goals. Some of these aspects include:
The type of discoloration you're experiencing (intrinsic vs. extrinsic).
The complexity of your discoloration or staining.
If you need to have preliminary treatments beforehand, such as a dental filling or crown.
Types of Teeth Whitening: What Do They Cost?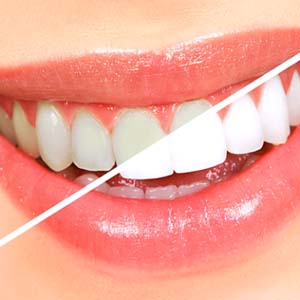 There are various types of teeth whitening treatments out there, each of them with a unique price range. Here's what you can generally expect from the costs:
An in-office procedure can usually cost around $400 and $800. In rare cases, however, the price can go up to $1,000 or more.
Professional at-home teeth whitening kits can typically go for a few hundred dollars.
OTC whitening trays will likely be around $100 or less.
OTC whitening strips and gels are the most convenient option. Each item generally costs around $20 and $40, containing enough product to last you up to a couple of weeks.
Inexpensive Teeth Whitening vs. Professional Teeth Whitening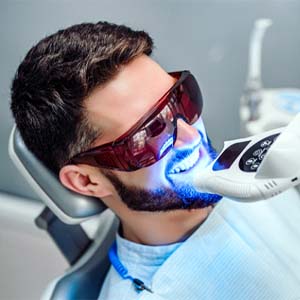 Professional teeth whitening will have a higher initial price compared to store-bought products. This is simply because your dentist will provide higher-quality treatments using safer and stronger bleaching agents. Although strips and gels are more affordable, they offer lackluster results for a minimal length of time. With professional teeth whitening, you can expect to enjoy a significantly brighter smile quicker and for a much longer period. Our team offers an in-office procedure, which can enhance your pearly whites by several shades in just a single visit! For this reason, it's important to consider the effectiveness of each treatment when choosing the teeth whitening that's right for you.
Options for Making Teeth Whitening Affordable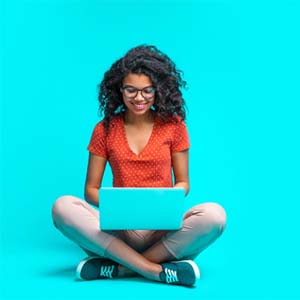 Most dental insurance plans don't cover teeth whitening, as this isn't considered an "essential" procedure. However, you can ask our team about alternative payment options to help you afford the treatment you choose to get. We are partnered with CareCredit—a third-party financier that offers plans which can split the overall cost into monthly installments. Many of these options also come with little to no interest, making your treatment much easier to pay for in the long run! Feel free to speak with our staff if you're interested in this, and we'll be more than happy to help.
Teeth Whitening FAQs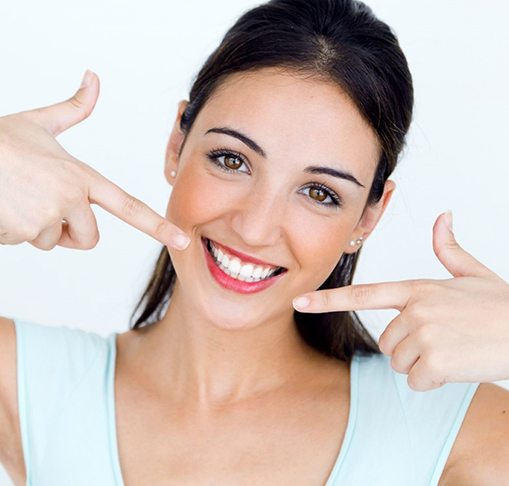 If you're trying to find a quick and easy way to restore your smile's luster, look no further than professional teeth whitening from Claybrooke Dental of Gahanna. Whether you choose to whiten your teeth in our office or at home, the results will leave you grinning for many months to come. Before you begin the treatment process, it's ideal to be well-informed about what to expect. To that end, we've put together a list of frequently asked questions about teeth whitening. After reading them, reach out to us and schedule your consultation to get started!
Does Teeth Whitening Damage Enamel?
No, professional teeth whitening in Gahanna should not damage healthy tooth enamel. With that being said, if your teeth are compromised by decay or infection, then bleaching products may cause damage. That's why our dentists perform a preliminary exam to make sure your teeth are in great condition before focusing on any cosmetic treatments.
Once your teeth are healthy, you can rest easy knowing that our whitening solutions won't harm your teeth. However, over-the-counter products may do serious harm. This is especially true if you overuse them, which can be all too easy, as they don't lead to very dramatic results. For this reason, you should always consult with a dentist before using any teeth whitening products, even store-bought ones.
Is Teeth Whitening Permanent?
Because teeth are porous, they naturally absorb colored particles from the foods and drinks you consume over time. As a result, not even our extra-strength whitening treatments are permanent. Of course, professional whitening definitely lasts for much longer than generic options. With the right aftercare, your results can last for anywhere from a few months to a year or longer.
How Can I Make My Teeth Whitening Results Last?
To keep your pearly whites bright, you'll need to take excellent care of your smile. The most important step here is to maintain a solid oral hygiene routine of flossing every day and brushing twice a day for two minutes each time. You should also remember to visit your cosmetic dentist in Gahanna every six months for a regular checkup; that way, we can identify and treat oral health concerns early on as well as give your teeth a thorough cleaning.
To minimize the formation of new stains after teeth whitening, try to limit your consumption of darkly pigmented foods and beverages. If you simply can't give up that morning cup of joe or evening glass of wine, consider sipping these drinks through a straw. This reduces the beverage's direct contact with your teeth, preventing them from causing discoloration.
Does Teeth Whitening Work on Dental Crowns?
No. Dental crowns do not contain the microscopic pores that natural teeth do. While this makes it more difficult for them to discolor, it also means that whitening products are ineffective (the bleaching solution needs to permeate the pores in order to break down stains). In fact, there's a small chance that whitening gels could weaken the bond between a crown and the underlying tooth, which could result in complications. If you have a dental crown and are interested in teeth whitening, we can discuss replacing the crown with one that matches the shade of your teeth after whitening in order to prevent your crown from standing out in your smile.