Teeth Whitening – Gahanna, OH
Lift Discoloration and Stubborn Stains with Ease
There is nothing quite like a cup of coffee to start your morning or a glass of wine to wind down at the end of a long day. Unfortunately, daily habits like these can cause your once bright teeth to take on a yellow, dull color, making smiling confidently virtually impossible. Fortunately, that's where teeth whitening in Gahanna, OH comes in! With your unique dental needs and smile goals in mind, our team will use this cosmetic dentistry treatment to lift discoloration and stubborn stains with ease. Keep reading to learn more about this smile-transforming solution or schedule your appointment here.
Why Choose Claybrooke Dental of Gahanna for Teeth Whitening?
Professional Take-Home Teeth Whitening Kits
Affordable Smile Enhancement Treatments
Organic & Bright Dental Office
Teeth Whitening Options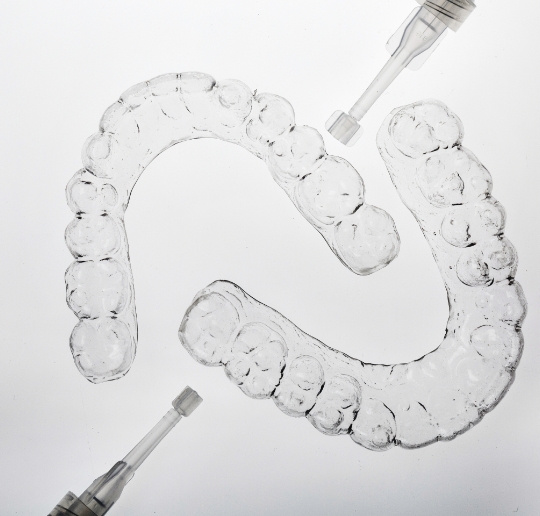 At Claybrooke Dental of Gahanna, our cosmetic dentists offer not one, not two, but three teeth whitening options! To start, we have in-office treatments that use a safe, extremely effective laser to brighten the shade of your teeth significantly in as little as one visit. At the end of your appointment, you will be given a set of custom trays, which you will use to back up what we did at our dental office. If you would prefer to achieve your dream smile from the comfort of your own home, then we can provide you with a set of custom or stock trays. Although each of these options is unique, they have one important thing in common: you can rely on them to completely transform and brighten your smile.
Who is a Candidate for Teeth Whitening?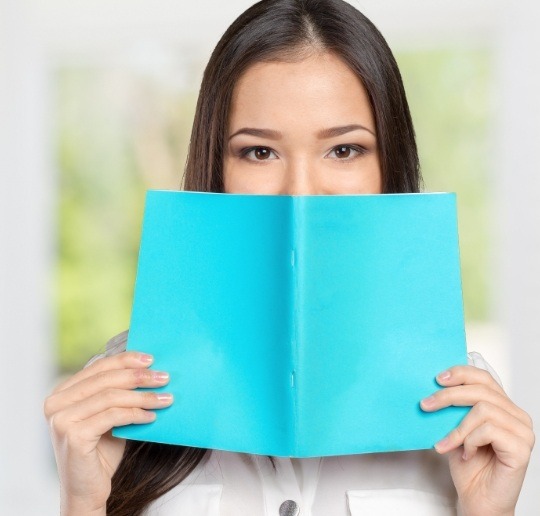 If you look in the mirror or see yourself in a picture and your eyes immediately go to the imperfections in your smile, then you may be a candidate for teeth whitening! The best way to find out for certain is to schedule an initial consultation with our cosmetic dentist in Gahanna. This visit allows us to sit down with you and hear more about your dream smile. From there, we can conduct an exam to ensure your oral health is in good condition. If it is, then we will take the next step toward beginning your teeth whitening treatment. If it isn't, then we will administer the appropriate restorative care beforehand.
What are the Benefits of Professional Teeth Whitening?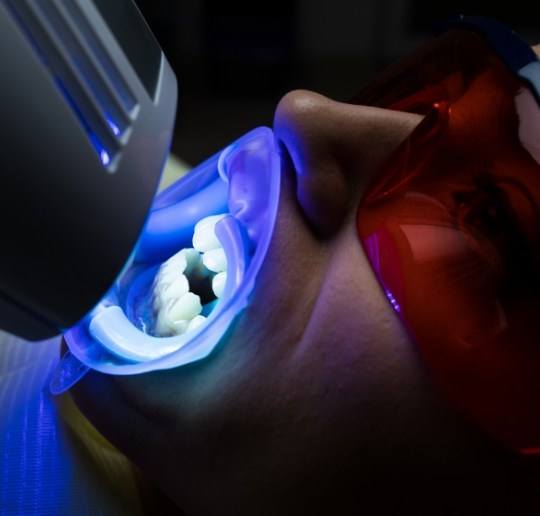 Opting for a teeth whitening treatment comes with a number of benefits, including:
Safe, tested products that deliver reliable results.
Custom treatment plans designed for your unique smile goals.
Improved confidence.
More youthful appearance.
Boosted success in professional settings.
Can improve your oral health.