Cosmetic Dental Bonding – Gahanna, OH
A Quick & Simple Way to Address Dental Flaws
Are you struggling with one or several chipped, cracked, stained, or gapped teeth? Are you looking for a quick, effective, and non-invasive method to improve your pearly whites ? If so, then cosmetic dental bonding in Gahanna may be the ideal solution for you. By using tooth-colored composite resin, our team can correct smiles and leave dental flaws in the past. Feel free to reach out to our friendly staff at Claybrooke Dental of Gahanna to learn more about this cosmetic dental treatment or schedule your initial consultation today!
Why Choose Claybrooke Dental of Gahanna for Cosmetic Dental Bonding?
Lifelike & Reliable Composite Resin Material
Professional, Dedicated & Caring Dental Team
Offers Alternative Financing With CareCredit
What Is Cosmetic Bonding?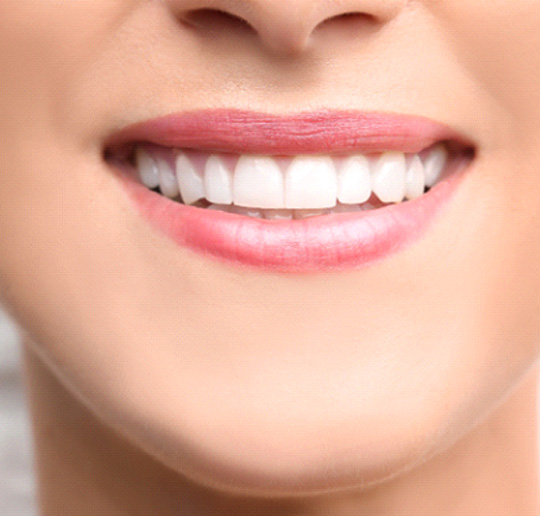 Cosmetic dental bonding is one of the most popular cosmetic services out there. Our team can determine the proper colored composite resin to match the desired look for your tooth or teeth. Once we've decided on one, we'll thoroughly sculpt it over your affected pearly whites, covering up chips, stains, cracks, and other imperfections. The results are comprehensive and can last around 10 years with proper care, and you'll only need one appointment to achieve the smile of your dreams.
Who Is a Good Candidate for Cosmetic Bonding?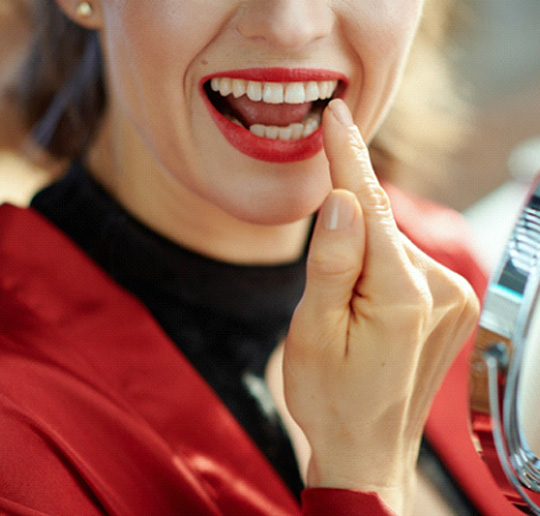 If you're unhappy with the way your smile looks in the mirror, then you're likely a good candidate for cosmetic bonding. To be certain that you're eligible for the treatment, be sure to schedule an initial consultation with our dental team. Generally, this cosmetic service is typically beneficial for patients who want to correct chipped, discolored, misshapen, cracked, and gapped teeth. However, if you have any existing oral health concerns, such as decay, cavities, and gum disease, then we'll need to address them before we can move on to improving your smile. Fortunately, our staff can easily work any preliminary procedures into your treatment plan for a streamlined process.
The Cosmetic Bonding Process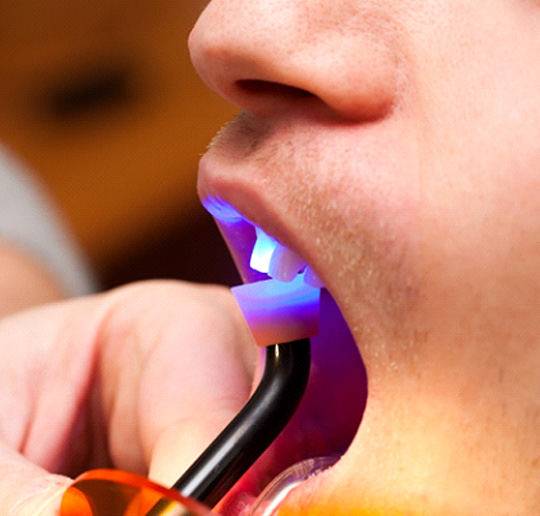 The very first step is to undergo an initial consultation with your cosmetic dentist. During your appointment, we'll examine your oral health and determine if you're eligible for the dental bonding process. If so, then we'll move forward with choosing a composite resin that perfectly matches the color of your smile and using it to mask any dental flaws. Your dentist will sculpt it meticulously over your teeth before hardening the material with a special curing light. Afterward, you'll be able to show off your brand-new smile!
The Benefits of Cosmetic Bonding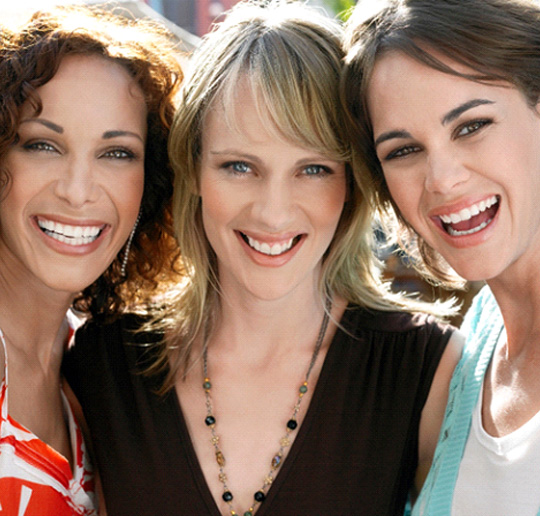 Since there are various cosmetic dental treatments available, you may wonder what makes cosmetic bonding the ideal solution for you. Here are several benefits you can enjoy from this treatment:
Versatile results : By using composite resin, your dentist can conceal multiple dental flaws at once, such as chips, cracks, and stains on your teeth.
Quick solution : The procedure usually takes about 30 minutes to complete.
Non-invasive : Composite resin covers your teeth without having to shave down any amount of your enamel for it to fit properly.
Long-lasting : You can expect your results to remain a decade or more depending on how well you care for them.