Dental Checkups & Cleanings – Gahanna, OH
Make Your Smile Clean & Healthy
Oral health can turn for the worse rather quickly, all things considered. After all, it doesn't take long for a minor dental issue to become a major problem – cavities, gum disease, etc. Still, you can't keep your smile healthy with brushing and flossing alone. You'll need to include twice-yearly dental checkups and cleanings as well! Luckily, we at Claybrook Dental of Gahanna offer these amazing services. To learn more about them, just keep reading or book a visit to our office.
Why Are Regular Dental Checkups & Cleanings Important?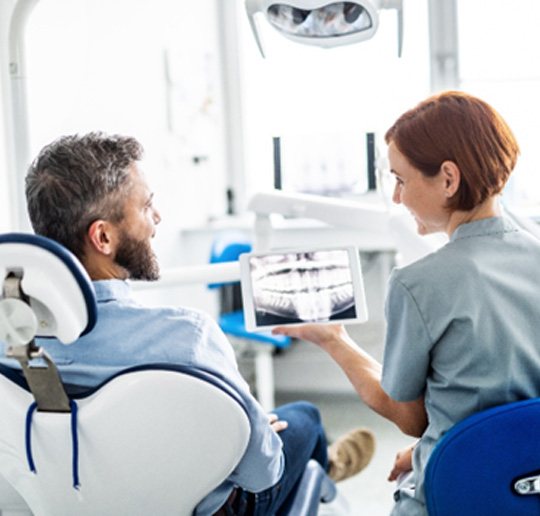 While it might sound tempting, you shouldn't skip routine dental visits. Doing so only makes things difficult in the future.
For starters, these appointments prevent oral health conditions. You might attend one, for instance, to remove plaque that'd otherwise cause a cavity. Visits could also detect and treat decay before a tooth needs a crown. As such, checkups and cleanings help you avoid pain and annoyance. That's better than facing a dental emergency, right?
At the same time, twice-yearly dental visits save you time and money. That's only natural – they don't take long, and most dental plans cover them. In contrast, root canal therapy and tooth extractions are time-consuming and expensive.
What to Expect During a Dental Checkup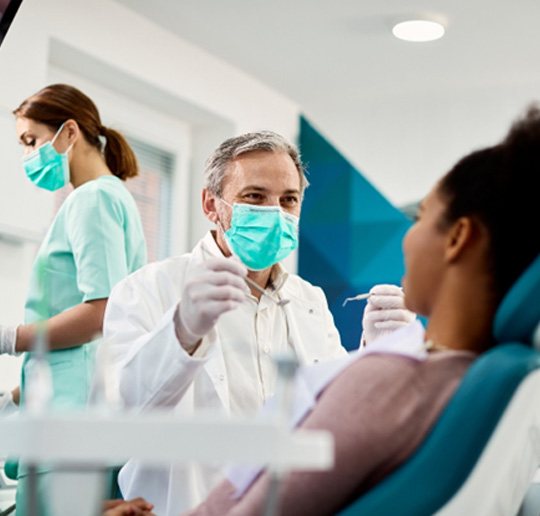 Different patients do, admittedly, have different oral situations. Even so, most dental checkups follow the same steps. You can thus expect certain things to happen at any given one. Some of these include:
Health History Update(s) – Before the visit starts, the dentist will ask about any changes in your medical history and medications. Doing so allows them to tailor your care.
An Oral Exam – Our office will perform an oral exam following the updates. In other words, we'll assess your teeth, bite, and existing dental work. This process will also screen your mouth for oral cancer signs.
X-Rays – To see if you have problems beneath your smile's surface, we might take some dental X-rays.
A Treatment Plan – If we spot any problems, our office will draft a treatment plan. We'll take special care to lay it out for you step-by-step.
A Q&A – After the treatment plan is outlined, the dentist will answer your remaining questions about treatment or home oral care.
What to Expect During a Dental Cleaning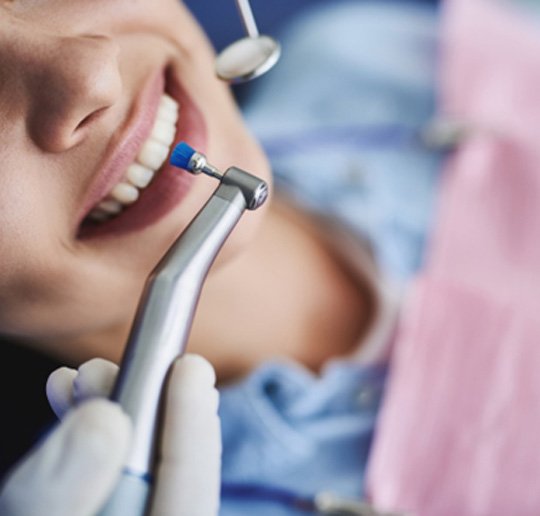 Ultimately, you can't clean your whole mouth on your own. There will always be places your toothbrush and floss can't reach. Therefore, a dentist usually follows a dental checkup with a professional cleaning. This latter service tends to involve:
General Cleaning – For the cleaning itself, a dental hygienist uses special tools to remove plaque and tartar buildup from your teeth and gums. This practice is excellent for oral health, reducing your risk of tooth decay, gum disease, and chronic bad breath.
Flossing– Our staff will also floss between your teeth to ensure harmful bacteria stay out of your mouth.
Fluoride Treatment – Once the cleaning is over, the hygienist may apply fluoride to your pearly whites. That way, your smile will stay safe from cavities.
Polishing– Lastly, the cleaning session will end with us polishing your pearly whites. This step eliminates any minor tooth stains you have.