Replace Missing Teeth – Gahanna, OH
Restore Your Incomplete Smile
Whether you have one gap in your smile or you're missing an entire arch of teeth, our team at Claybrooke Dental of Gahanna can help you regain a complete and functional set of pearly whites. We utilize the latest techniques and technology to plan out restorative treatments for the best possible results. We also offer modern procedures, like dental implants, that are able to mimic your home-grown teeth, making you feel more confident than ever. To learn whether you're a good candidate for dental bridges, dentures, or dental implants, please contact our dental office to schedule a consultation today to discuss your options to replace missing teeth in Gahanna, OH.
Why Choose Claybrooke Dental of Gahanna for Tooth Replacement?
We Accept Dental Insurance
All-on-4 Dental Implants Available
Locally Owned & Operated Dental Office
Dental Bridges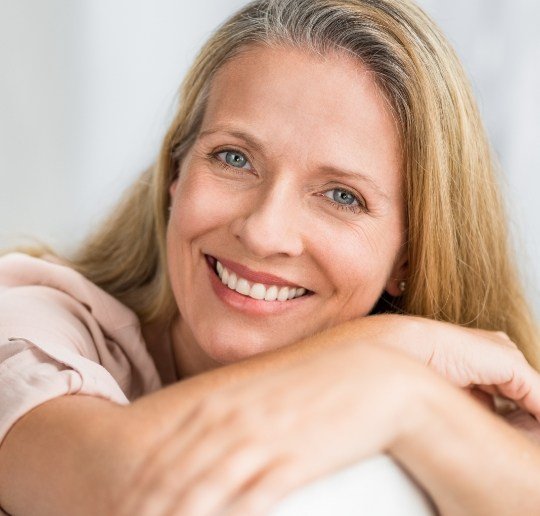 If you're missing several consecutive teeth, a dental bridge may be an excellent way to restore your smile. The prosthetic itself is comprised of two dental implants that are fused with free-standing replacement teeth, called pontics. The crowns anchor the bridge to your existing natural teeth, while the pontics act to close the gap in your arch, restoring your smile's function and look.
Dentures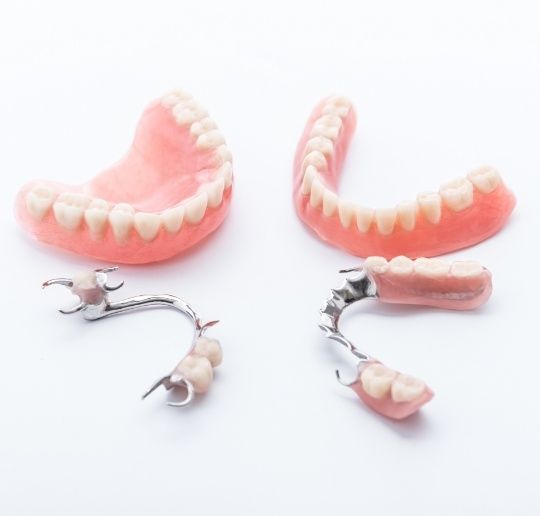 Dentures come in two different types, full and partials. Full dentures are uniquely designed to harness the power of natural suction in your mouth once they're placed over your gums, allowing them to stay securely in place while you eat and speak. Partial dentures are comprised of a strategically designed metal or acrylic base that fits like a puzzle piece between your existing teeth, filling in the gaps in your arch to provide you with a complete smile.
Dental Implants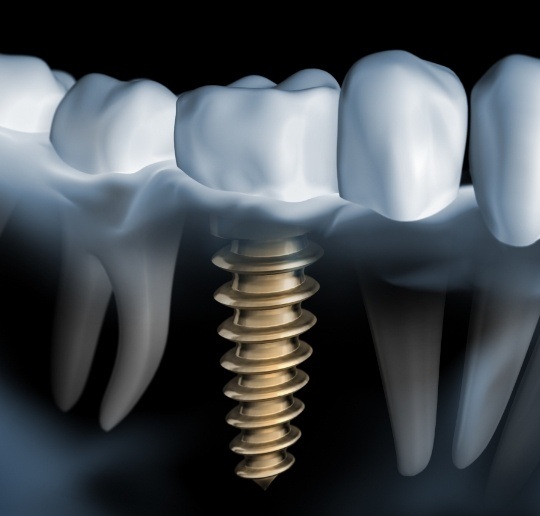 For patients who are looking for a more permanent and natural looking and feeling solution to replacing missing teeth, we also offer dental implants. These utilize small, titanium posts that are surgically placed beneath the gumline to anchor a dental crown, bridge, or denture in place. The implant is able to fuse with the jawbone, allowing it to function like the natural roots of your teeth, providing your replacement teeth with unmatched stability and strength.