Dental Bridges – Gahanna, OH
Fill Those Unsightly Gaps
When you're missing teeth, it can be difficult to complete daily tasks, like eating, speaking clearly, and smiling with confidence. The good news is that there are numerous tooth replacement options out there that can fill those unsightly gaps. At Claybrooke Dental of Gahanna, we offer customized dental bridges to restore the appearance and function of your smile. To find out if a dental bridge is right for you, contact our office to get started with an initial consultation.
Why Choose Claybrooke Dental of Gahanna for Dental Bridges?
Customized for Optimal Comfort
Dedicated Dental Team
Flexible Financing Options
What is a Dental Bridge?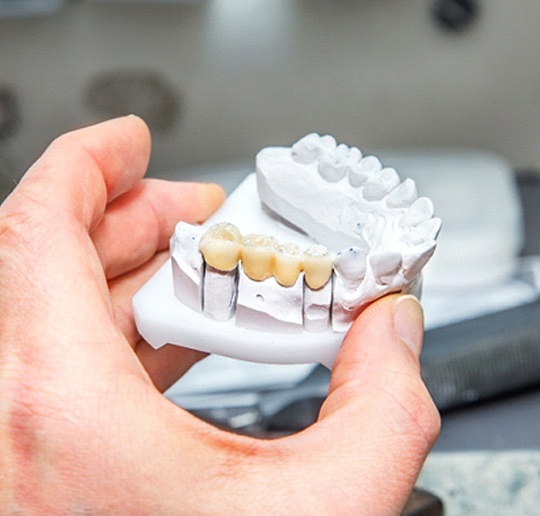 A dental bridge is a type of restoration that's used to replace consecutive missing teeth – anywhere between one to four in a row. The bridge is composed of two crowns and a number of replacement teeth known as "pontics." The crowns are anchored on the adjacent teeth or implants depending on the type of bridge you end up getting. This restoration can be made from a variety of materials, but porcelain is a popular choice due to it's durability and natural appearance.
Types of Dental Bridges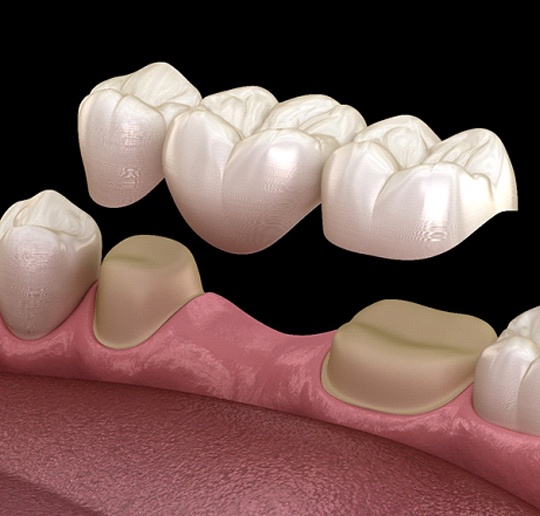 If it's deemed that you make a good candidate for a dental bridge, you could end up with one of two different types:
Traditional Bridge
For patients who still have healthy teeth on either side of the gap that needs to be filled in, a traditional bridge is often the more ideal option. The teeth that support dental crowns are known as "abutment teeth," and they need to be altered slightly for the bridge to fit properly. This type of restoration can be placed in just a few visits and is typically more affordable than the implant alternative.
Implant Bridge
Dental implant bridges can be used when there are three or more missing teeth in a row. Instead of being placed over abutment teeth, the crowns are placed on the titanium posts that merge with the jaw and act as artificial tooth roots. Implant bridges last longer than traditional ones on average and help to prevent jawbone deterioration as a result of tooth loss.
The Benefits of Dental Bridges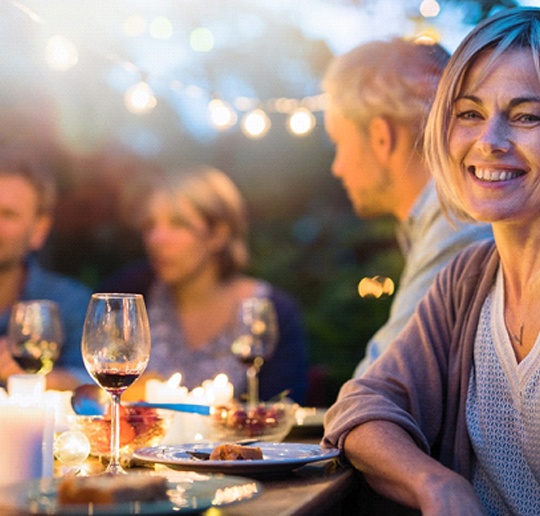 A dental bridge is a relatively simple yet cost-effective option for replacing missing teeth. Dental bridges provide strength and stability for easy chewing and speaking clearly. They also help to maintain the shape and structure of the face and keep the natural teeth from shifting out of place and leading to alignment problems in the future.