Emergency Dentistry – Gahanna, OH
Expert Care Right When You Need It
When you break a bone in your arm or leg, it's pretty much a no-brainer to seek emergency treatment. However, people are usually a bit more hesitant to get treatment for oral pain or injuries. Does an intense toothache or a chipped tooth warrant urgent dental care? At Claybrooke Dental of Gahanna, we highly recommend calling our dental office for emergency dentistry in Gahanna, OH any time you experience any situation like this, however minor. After all, it's much better to be safe than sorry! When you call us with a dental emergency, our team will do our utmost to get you in for an appointment on the very same day.
Why Choose Claybrooke Dental of Gahanna for Emergency Dentistry?
Sedation Dentistry Available
Customized TMJ Therapy
Same-Day Emergency Dental Appointments
How to Handle Common Dental Emergencies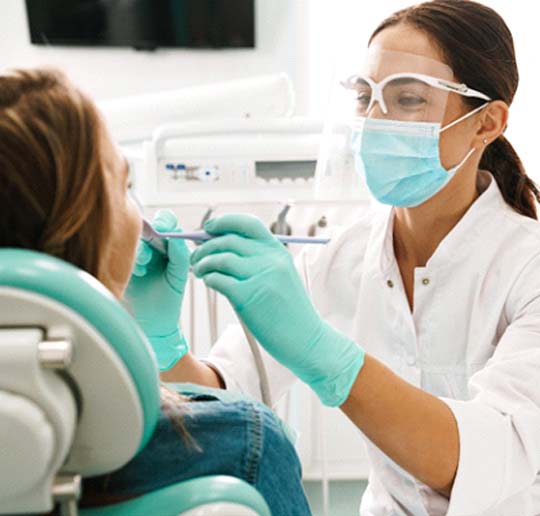 If you think you might have a dental emergency, the first thing you should do is give us a call to schedule a visit. In the meantime, here are some steps you can take to handle your situation.
Toothaches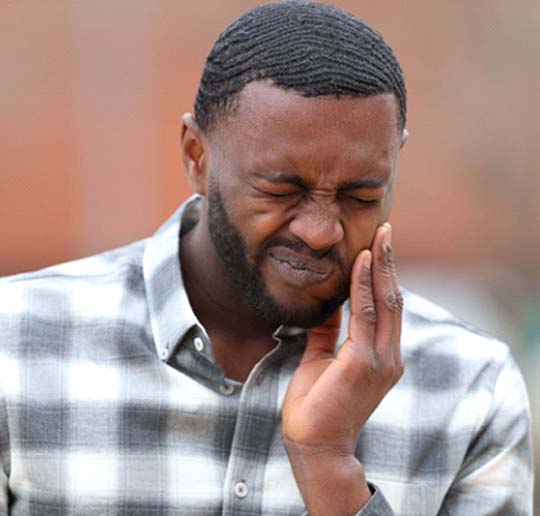 Gently floss around the area and rinse with saltwater to remove any food debris that may be caught between your teeth and causing your pain. If that's not the case, take over-the-counter pain medications. Just be sure to NOT place aspirin directly on the site, as that can irritate your gums and ultimately worsen your pain.
Chipped/ Broken Tooth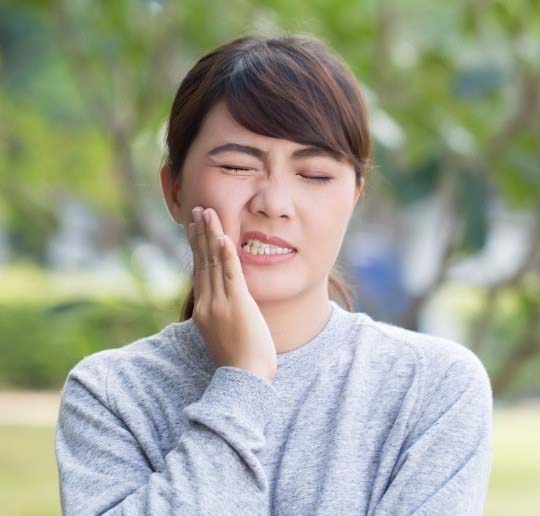 Rinse your mouth with warm water. If your face or lip are swelling, apply a cold compress to the area in 10-minute intervals to reduce both swelling and pain. You could also take store-bought pain relievers like ibuprofen to alleviate your discomfort until your appointment with your dentist in Gahanna.
Knocked-Out Tooth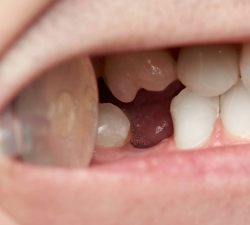 Find the tooth and pick it up by the crown, or the top portion you use to chew. Do NOT touch the pointed root or remove any tissue that may still be attached. Rinse the tooth with cold water, but avoid scrubbing it. Try to reposition the tooth back in the socket and bite down on a piece of cloth or gauze to keep the tooth in place. If you can't, store the tooth in your cheek pocket or a container filled with milk and bring it with you to our dental office. You have an hour at most to get to us before the tooth is no longer viable for reattachment.
Lost Filling/ Crown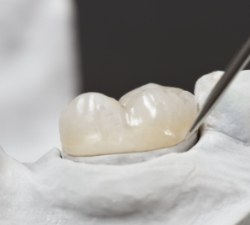 While a lost crown or filling is not as urgent as a broken or knocked-out tooth, it can still leave your tooth vulnerable to infection or damage. Locate the restoration and gently rinse it off. Use either dental cement, dental adhesive, or petroleum jelly to temporarily reposition it back onto the tooth. Avoid using any kind of glue, as that could permanently damage your tooth and/or the crown or filling.
How to Prevent Dental Emergencies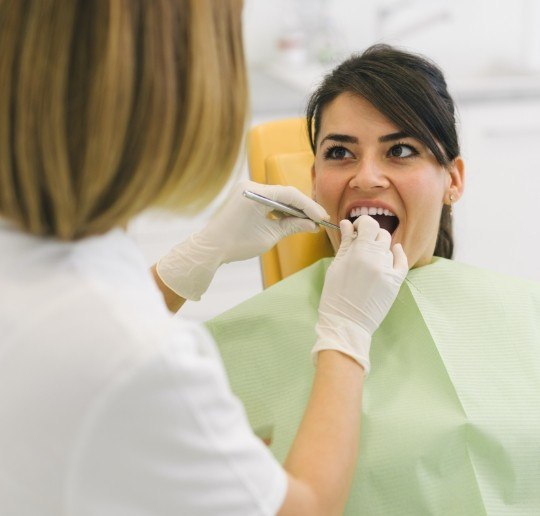 Did you know that many dental emergencies can actually be avoided by coming in twice a year for a checkup and cleaning? At these appointments, we can diagnose potential warning signs of an emergency, like a cavity or minorly cracked tooth. Regular cleanings can also rid your mouth of harmful bacteria that result in infection. Another way to avoid emergencies is by wearing a mouthguard every time you play sports or engage in solo physical activity. Lastly, be mindful of your habits; don't chew on hard objects like ice, pencils, or your fingernails.
Root Canal Therapy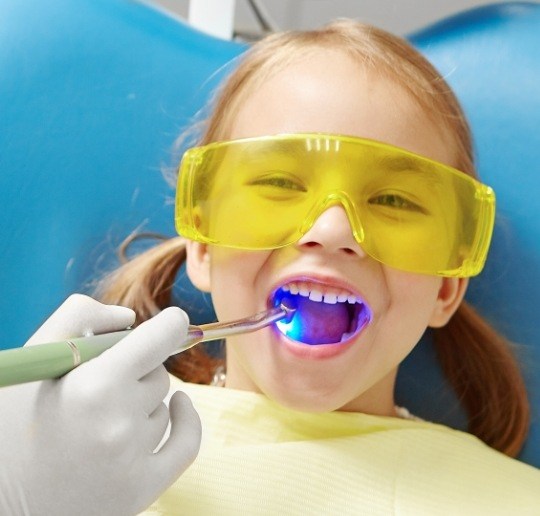 One of the most common signs that you may need a root canal is a severe toothache. These typically develop when untreated decay or damage allows harmful oral bacteria to penetrate the inner chamber of the tooth, where the pulp lies. Our team can access the inside of the tooth and remove the affected pulp, relieving your pain and preserving your natural tooth by reinforcing it with a dental crown. Although notoriously known to be painful, root canals aren't, because we'll numb the area that we'll be operating on beforehand.
Tooth Extractions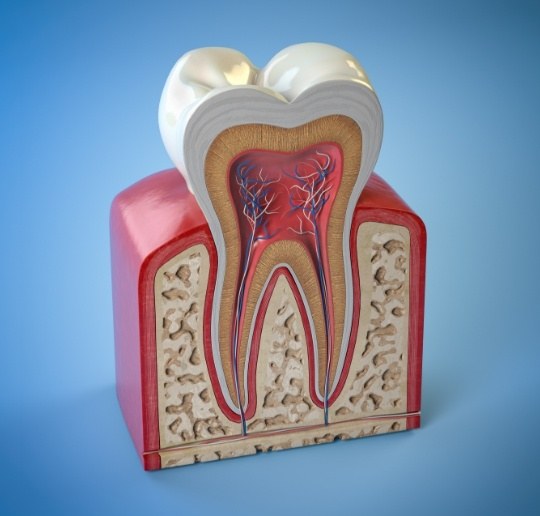 We always try to preserve our patients' natural tooth structure, but in situations that involve extensive damage, we may recommend removing a tooth to maintain the health of the rest of your smile. Fortunately, if this is the case, we offer several restorative treatments to help you regain your complete grin, like dental implants and bridges. You can learn more about tooth extractions by clicking the link below.
Wisdom Tooth Extractions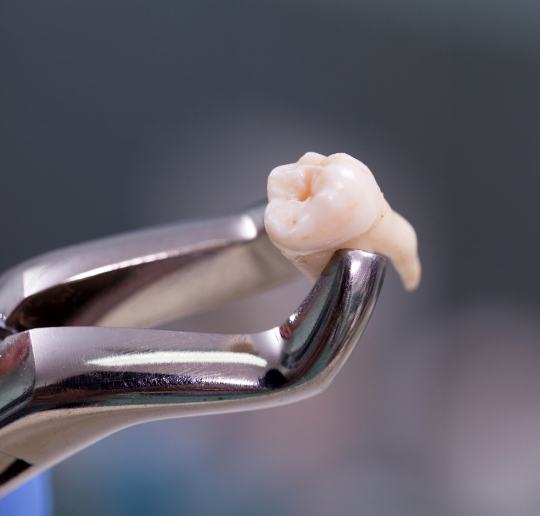 Wisdom teeth get their name because they typically grow in between the ages of 15 and 25. Depending on your genetics, you may have no wisdom teeth, or one, two, three, or four of them. While removing these third molars is typically recommended as a preventive measure if they're impacted or pose a threat to the health of your smile, we don't always call for removing wisdom teeth. If you don't know whether your third molars should be extracted, we recommend visiting our dental office for an examination.
TMJ Therapy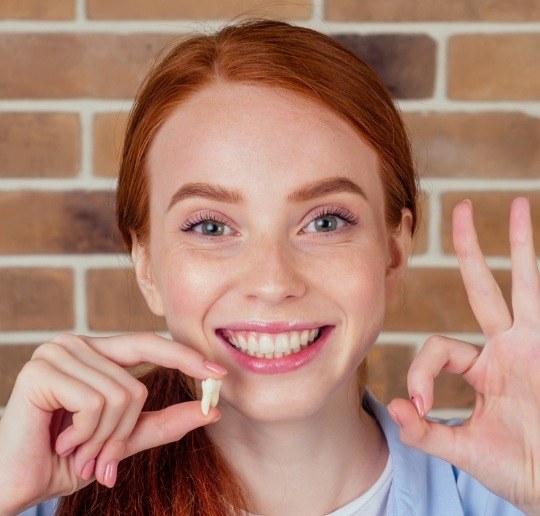 TMJ dysfunction, also known as temporomandibular joint dysfunction, is a condition that involves the two joints that hinge your jawbone to your skull, allowing you to open and close your mouth with ease. When these joints sustain additional tension and force due to underlying problems like a misaligned bite, it can cause you to experience uncomfortable symptoms like lockjaw and chronic discomfort. Our team offers customized TMJ therapy to provide you with lasting relief.
Understanding the Cost of Emergency Dentistry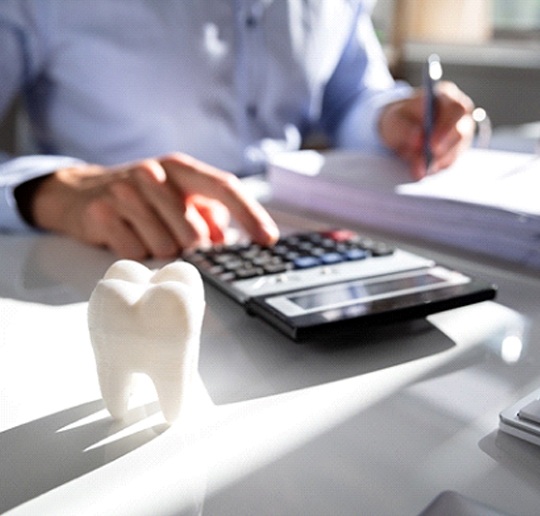 The cost of your treatment depends on the severity of your dental emergency. For example, a minor cavity will usually only require a small filling. However, more extensive situations might necessitate root canal therapy or tooth extraction, both of which require more resources and time and are thus more costly. No matter how much your treatment costs, the last thing you should do is put off getting any procedures you need. Your condition will only worsen with time and require more expensive treatments the longer you wait. At Claybrooke Dental of Gahanna, we will work with you to create a customized and affordable treatment plan that fits your budget.
Every Dental Emergency is Unique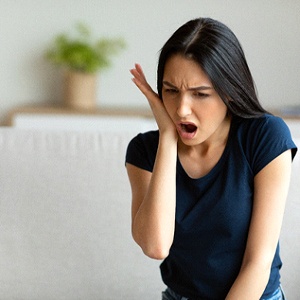 It may surprise you to learn that visiting your emergency dentist in Gahanna is relatively inexpensive. At this initial visit, our team will thoroughly examine your mouth, determine the severity of your condition, and develop a personalized treatment plan to get your smile back to normal.
Even though the specific procedures you'll need depend on the type of emergency you're experiencing, here are some common solutions for dental emergencies:
Root canal therapy
Tooth extraction
Dental crowns
TMJ treatment
Since every dental emergency is unique, it's basically impossible to know how much your care will cost until you come in for an exam. But rest assured – we'll thoroughly explain the estimated costs of all your options so you know exactly what to expect before committing to anything.
Caring For Your Smile Can Save You Thousands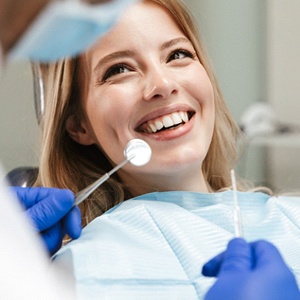 Not all dental emergencies are avoidable. However, most are the result of untreated infection or damage. That's why it's crucial to take proper care of your teeth and gums. A solid oral hygiene routine, healthy lifestyle, and routine dental appointments can save you hundreds or even thousands of dollars over the years.
You should contact your emergency dentist in Gahanna as soon as you become aware of dental pain or a damaged tooth. It's critical to take care of the problem before it becomes severe. If you're worried about the cost, keep in mind that putting off treatment will only worsen your pain and increase your chances of needing expensive procedures down the line.
Does Dental Insurance Cover Dental Emergencies?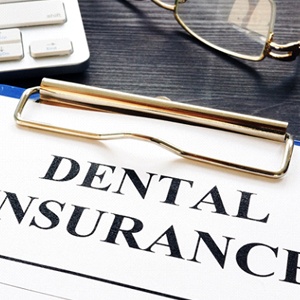 Most dental insurance plans do offer some level of coverage for emergency dental care. The majority of plans will fully cover at least one emergency exam per year. Additionally, services often associated with dental emergencies (i.e., root canal therapy, dental crowns, extractions) receive about 50-80% coverage in most cases. Of course, every policy is unique, and you must consider yearly maximums and deductibles. If you need help understanding your dental insurance benefits, contact your insurance company or speak to a member of our team.
Other Options for Making Dental Emergencies Affordable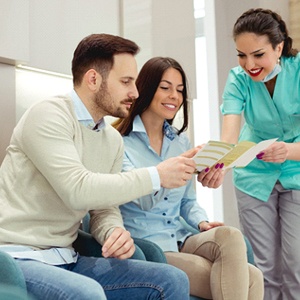 Don't have dental insurance? No problem! We offer additional financing options to make your dental expenses much easier to manage.
In-House Membership Plan – For just one flat fee, you can get the preventive dentistry services you need without having to worry about deductibles, yearly maximums, or waiting periods.
CareCredit Financing – With this option, you can break up the cost of your treatment into reasonable, low-interest monthly installments. Depending on your credit, you can even get low-to-no interest financing tailored to fit your budget.
Are you or a loved one facing a dental emergency? Don't hesitate to visit our team at Claybrooke Dental of Gahanna for care. We'll help you navigate your expenses and give you the prompt relief you deserve!
Dental Emergency Frequently Asked Questions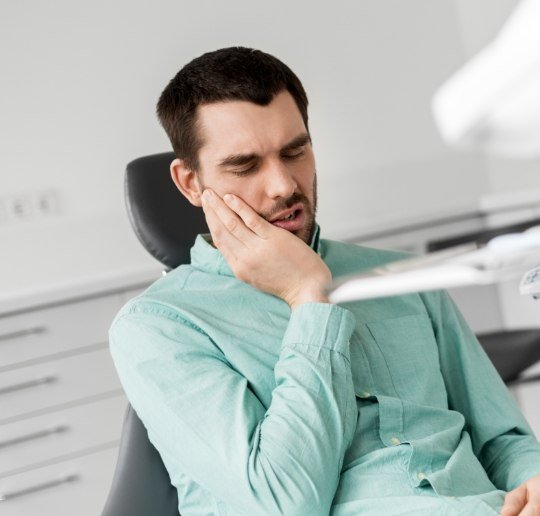 When looking for an emergency dentist in Gahanna, you likely want someone who offers comprehensive services, convenient hours, and is capable of getting you in the same day for treatment. At Claybrooke Dental of Gahanna, our team is here to provide exceptional care when you need it most, but knowing when you should seek help isn't always easy. This is why we've compiled a list of questions and answers for you to review. By providing clarification and additional insight, we hope you will feel more confident should you experience a serious dental injury in the future. If you have any additional questions or would like to schedule an appointment, contact our dental office today.
How should I sleep with tooth pain?
Going to bed or waking throughout the night with tooth pain can be a miserable feeling. To minimize discomfort when trying to sleep, you should keep your head elevated to avoid additional pressure caused by an increase in blood to this particular area of your body. You'll also want to take an over-the-counter pain reliever and use a cold compress to reduce discomfort. While dealing with a toothache, try to avoid any foods that are acidic, cold, or hard immediately before bed, as these can exacerbate the pain.
My chipped tooth doesn't hurt. Do I still need to visit?
In many cases, a person may chip a tooth and never even know it. If there is no pain, you might assume there is no reason to get in to see your emergency dentist right away. However, it's important that you let a professional examine the area to ensure no additional damage has occurred to the inner layers. While you can most certainly wait a day or two before seeing us, you should still plan to call and alert us to the situation so we can schedule an appointment. Also, it's important to remember that if you're not careful and choose to leave your chipped tooth untreated, it can continue to break over time.
What should I keep in my emergency dentistry kit?
If you want to make sure you and your family are ready should a dental emergency in Gahanna occur, it's best to keep an emergency dentistry kit nearby. Some of the most pivotal items you should include in your kit are:
Cotton balls
Floss
Ice pack
Topical anesthetic
Anti-inflammatories
Denture adhesive
Small container or box for teeth or restorations
Gauze pads
Sterile gloves
Dental cement
Petroleum jelly
What does chronic bad breath mean?
Chronic bad breath, otherwise known as halitosis, isn't just waking up in the morning or eating something that causes an unpleasant odor to come from your mouth. Unfortunately, mints or chewing gum cannot mask it, and although smoking and tobacco use can be a culprit, it's likely to be a sign of another oral health issue. Instead, it usually occurs as a result of tooth decay, gum disease, or a dental infection. If your bad breath does not dissipate within a few days, you'll need to call our dental office to find out if there might be a more serious problem developing that needs immediate treatment.
Should I Visit the Emergency Room First for Dental Emergencies?
When you're facing a dental emergency, your first instinct may be to head straight to an emergency room. Unfortunately, most ERs are not well-equipped to handle a dental emergency. That's why when you have an incident involving your teeth and gums, you should visit a dentist first. If you contact us, our team will do everything possible to get you an appointment that very same day!
Although it's generally best to see a dentist, here are three exceptions where an ER visit is more ideal:
Jaw fractures and dislocations
Serious cuts or lacerations to the face or mouth
Abscess or infection that's swollen to the point of affecting breathing or swallowing
Are Knocked-Out Baby Teeth a Dental Emergency?
Since baby teeth naturally fall out, some people think that it's no big deal when one's knocked out. However, a primary tooth that comes out too early is a cause for concern. It can make a permanent tooth erupt prematurely, leading to future complications. That said, you should schedule an emergency visit for your child right away if they have a knocked-out baby tooth. Their dentist will conduct an oral examination to ensure no damage has occurred. If the bleeding does not stop or you think your little one has damaged their jaw, take them straight to an emergency room.
Can I Fix Dentures That Are Broken in Half?
Only a skilled prosthodontist can repair a denture that has completely broken in half. In most cases, the entire denture will need to be replaced. If your denture has broken, you should contact the dentist you received the restoration from. They'll provide you with a temporary denture to wear in the meantime if you don't already have one. It's worth noting that the spare one is only meant to be worn for a short amount of time – do not let it become one you use regularly.
How Long Can a Restoration Be Temporarily Attached?
If your restoration is compromised in any way, your dentist will provide you with a temporary solution until you get your replacement. Even if your restoration feels secure, it won't stay that way for long. For example, since a reseated dental crown will only remain stable for a few days (at best), it'll need to be replaced quickly by your dentist. In the meantime, you'll have to exercise caution when eating and avoid chewing on that tooth until you get your new crown. Additionally, dental fillings cannot be placed back into a tooth, meaning you'll need to avoid using the tooth in question until it's restored with a new filling.