Dental Implant Failure & Salvage – Gahanna, OH
Saving Your New Smile with Timely Procedures
As you may already know, dental implants have an astonishing success rate of about 95%. You can expect your new smile to easily last a lifetime with proper care and maintenance. Implants are considered the gold standard of tooth replacement because they can improve your oral health and offer greater functionality. However, there are rare instances where dental implant failure can occur. Should that happen to you, don't hesitate to contact our team for assistance!
Why Do Dental Implants Fail?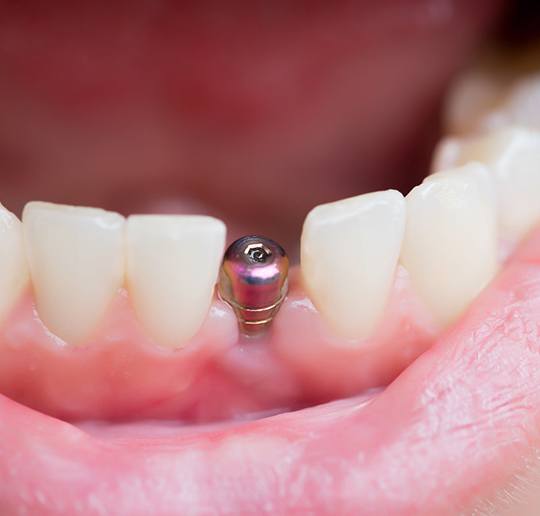 Dental implant failure can occur for several different reasons. The most common cause is peri-implantitis, which is an infection that occurs in your gums. It will destroy the soft tissues and bone surrounding your implant. Usually, this occurs due to poor oral hygiene and gum disease.
Some other reasons for implant failure include:
Traumatic injury
Osseointegration failure during recovery
Certain medical disorders and diseases that can weaken the immune system
Symptoms of a Failed Dental Implant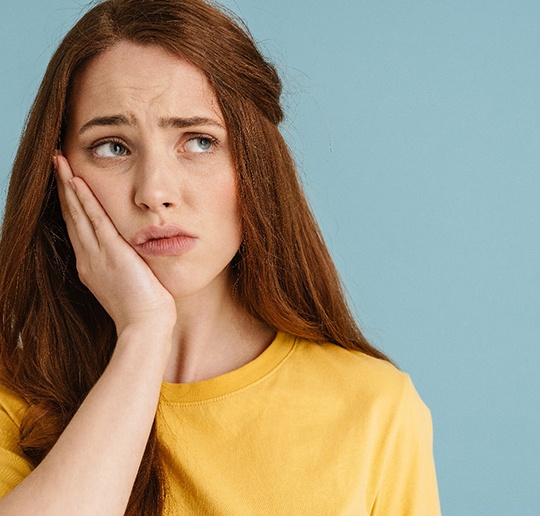 Although it's common for implant failure to happen immediately following your surgery, you should know that it can occur at any time. Problems can develop months or even years after you receive your permanent prosthetics.
Keep an eye out for the following symptoms as they often indicate you are dealing with a failed dental implant:
A loose dental implant
Pus forming on the gums
Difficulty eating or biting down
Swelling or bleeding
Discomfort that doesn't go away
How Dental Implant Salvage Works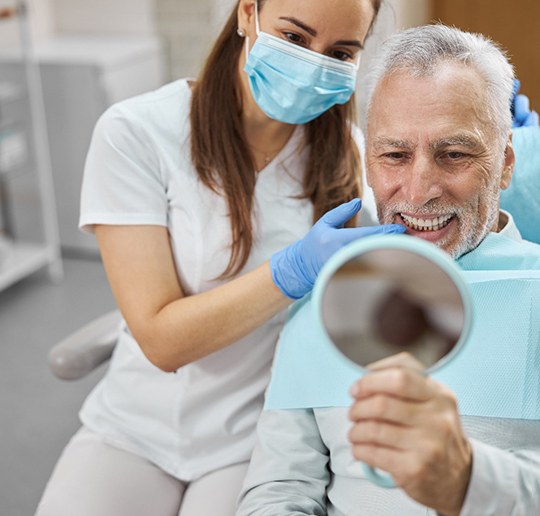 First and foremost, we'll need to conduct a thorough oral examination to identify the problem of your failed dental implant. If the issue is peri-implantitis, we can treat the area of your gums without having to remove the actual post. Depending on your situation, a bone graft may be necessary to help build up that particular area of bone.
Should facial trauma or failed osseointegration be to blame, your implant will need to be removed so the area can heal properly. At that point, we can discuss whether or not you'll be able to get a new dental implant or not.