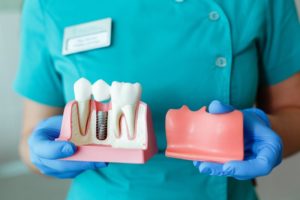 If you have missing teeth, your research for replacement options is liable to lead you to a singular conclusion – dental implants are the best option. But are they YOUR best option?
From preventing bone loss to restoring bite force to maintaining the shape of your face, there are so many benefits with a commitment to dental implants. A major factor in the decision is whether or not they are right for you specifically.
Keep reading to learn if you are a viable dental implant candidate from your dentist in Gahanna.
(more…)