Cost of Dental Implants – Gahanna, OH
Replace Your Missing Teeth Today
If you've lost one or more teeth over the years, you have more options than ever to rebuild your smile. You could choose a traditional prosthetic, like a bridge and crowns, or you can enjoy a close replica of your real tooth. A dental implant recreates the entire tooth structure, including the root. Although you're ready to discover their benefits for yourself, it's normal to be concerned about the cost of dental implants in Gahanna, OH. There's no need to worry. We will help you invest in your smile using affordable solutions.
Why Choose Claybrooke Dental of Gahanna for Dental Implants?
We Accept Dental Insurance
5 Decades of Service to Families in Gahanna
Membership Savings Plan Available
Types of Dental Implants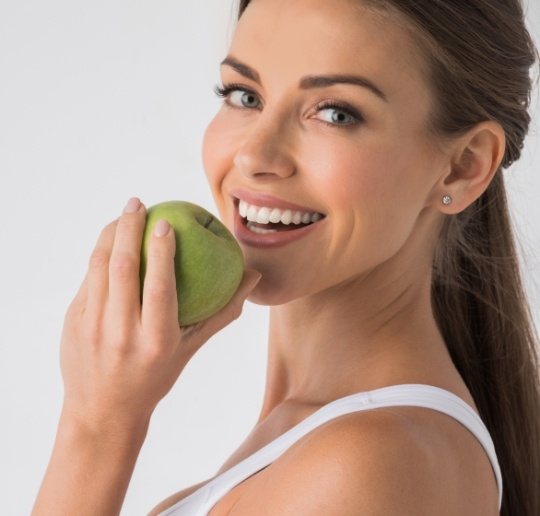 There is not a set cost for dental implants because there are various factors that influence the cost of your treatment plan, like the number of teeth you're replacing. You'll need to pay for each implant post, abutment, and restoration. As a result, you can expect it to cost more to replace several teeth than if you were to only need one treated. We'll provide you with an estimate during your consultation that's customized for your specific needs.
What are the Stages of Dental Implant Treatment?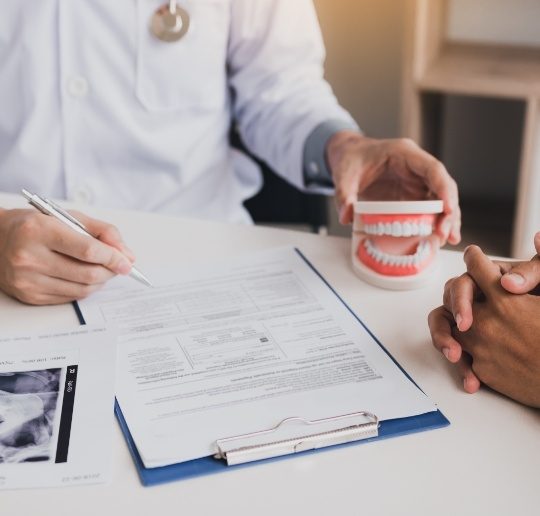 Besides the number of teeth that you're replacing, each stage of your treatment plan will affect the cost. This can make your new smile affordable because you'll have more time to pay since the entire amount isn't due upfront. Although every plan differs, most patients can expect their costs to include:
Consultation & Imaging: You'll need an initial consultation and a CT scan to ensure you're a candidate for dental implants.
Additional Procedures: Many patients need additional procedures before their placement surgery, like bone grafting or a sinus lift.
Sedation & Anesthesia: You'll need sedation or anesthesia during your placement surgery.
Placement Surgery: Titanium implant posts are surgically placed into your jawbone.
Abutments: Each implant post will need an abutment, which is a special fixture that connects your restoration.
Restorations: Your restorations are designed to match your real teeth for seamless results.
Are Dental Implants Worth the Investment?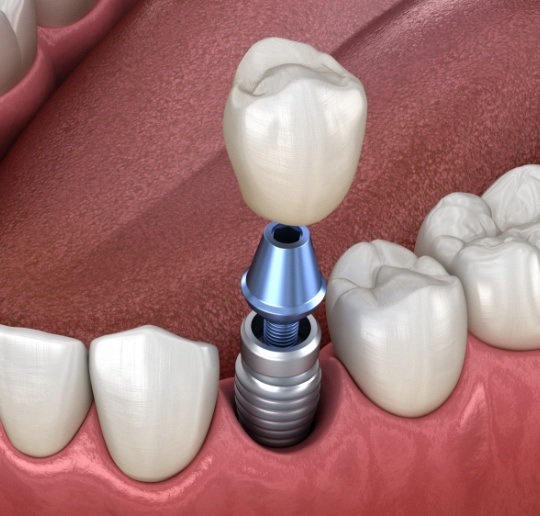 It's true, you'll pay more upfront for dental implants than traditional treatments, but they are more affordable long-term. By replacing the root of the tooth, it stimulates your jawbone, preserving its density. This protects any remaining teeth from drifting out of alignment, decreasing your overall oral health expenses.
Dental implants also have the potential to last for a lifetime with the right aftercare, like maintaining your oral hygiene at home. You'll never need to worry about paying to have them replaced to save even more money down the road.
Can I Use My Dental Insurance?
Many insurance policies will cover a portion of the cost after paying your annual deductible. We will work on your behalf with your insurance carrier to lower the amount you need to pay out-of-pocket. A member of our team will discuss how your benefits are being used and if you owe a remaining balance. We will take the time to explain your payment options, like using third-party financing.